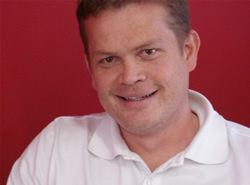 The evidence is stacked against outsource frugality. Forbes recently published scary statistics about the rapid rise of Indian salaries. By 2015, India's cost advantage over the United States will have disappeared. Then what?
San Diego, CA (PRWEB) November 18, 2011
India's IT outsourcing firms that tout cost advantage as their main benefit are finding it harder to keep a foothold in the industry, business statistics show. That's because buyers of these services are looking for metrics, innovation and measurable business process transformation to help them get the upper hand over competitors, says a company executive for Red-Consulting.
"Conventional cost-based thinking regarding outsourcing is dead," states Raymond Watt, U.S. practice manager for Red-Consulting, an independent Oracle-certified tech support company. "The evidence is stacked against outsource frugality. Forbes recently published scary statistics about the rapid rise of Indian salaries. By 2015, India's cost advantage over the United States will have disappeared. Then what? The recent launch of AlwaysOn, our North American counterpart, is the response to that question."
Salaries in India have increased about 15 percent this year, according to an Oct. 12 article in Forbes. Although inexpensive IT services have made India king of the hill in the past, nearshore providers such as Mexico, Chile and Costa Rica and many offshore outsourcing companies threaten to eclipse India's waning advantage soon, says Watt.
"China, the Philippines, Poland and Russia are coming on fast and will challenge India's cost advantage. Frankly, I think India is sitting on its laurels. Back office database support can't just offer a way to pinch pennies and expect to stay in business for long," asserts Watt. "Nearshore providers offer proximity, political stability and a growing labor pool in many cases. AlwaysOn provides those things and more. Native English speakers, a streamlined help desk portal and proactive software app maintenance are just a few of the things that put AlwaysOn ahead of the game. Real-time access to an office load of Oracle experts doesn't hurt either."
Red-Consulting, which is headquartered in South Africa, is an international company that serves more than 100 blue chip firms, mid-sized businesses and global organizations using Oracle's database management software. AlwaysOn is Red-Consulting's response to the demand for high-caliber outsourcing in North America.
"AlwaysOn's no-nonsense approach to technology outsourcing marks a drastic departure from the overindulged Indian outsourcing model that America has come to begrudgingly accept," says Watt. In fact, AlwaysOn believes its brain trust far outweighs the anemic body-shopping advantages India still exalts. Why? Technology and innovation – pure and simple!"
Statistics from a recent, offshore outsourcing survey by Duke University's Center for International
Business Education and Research showed that India suffered the sharpest drop in growth of any of the 620 service providers polled. While all showed a reduction in profit margins, India saw a 60 percent fall in the growth rate of new commercial deals between 2010 and 2011.
Erosion of cost advantage, cultural differences and geography are among the contributing factors, claim numerous business bloggers, but Watt maintains that many outsourcing companies are experiencing a market slide because their services lack pro-active maintenance, real problem-solving capabilities and transparency.
"It's not just a time zone thing or just about cost," says Watt. "While those are valid concerns, cloud-based services and supporting technologies are the differentiating factors. If you don't change with the times and offer this kind of value, you'll find your company wiped off any meaningful pie charts."
Red-Consulting's entire support process is automated and in constant communication with customers. Reports are generated as tasks are executed, giving business leaders immediate access to metrics needed to make informed decisions. It lets management understand what's happening in their companies in real time.
"This transparency nurtures trust and spurs bold business moves, and Red-Consulting's AlwaysOn cloud application makes it possible," concludes Watt. "Even scheduled tasks can be viewed up to a year in advance, giving CFOs market advantage over their competitors. We're more than just a support desk. We manage, detect, communicate and optimize. That takes good high-caliber technology."
About Red-Consulting and Always On
Red-Consulting, an independent Oracle tech support company based in South Africa, provides technical consultation and customized proactive maintenance for manufacturers, mining and utilities, financial and telecommunication firms, as well as those in the public sector. Created in 2003, the company provides 24x7 technology solutions, Oracle applications and training, and tech and application management services. AlwaysOn is the North American service offering of Red-Consulting. For more information, visit http://red-consulting.com.
###