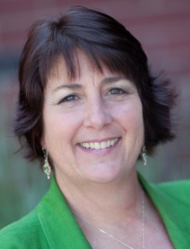 Cheri Hill is well-known for her deep understanding of business, and she has built a reputation as a powerful and inspiring speaker on the topic of entrepreneurship.
Reno, NV (PRWEB) August 22, 2012
Nearly 20 years ago, Cheri Hill saw the need to educate people who had dreams of business success, but no means of implementing the plans. As a result, Hill co founded Sage International, Inc. in order to help budding entrepreneurs take the necessary steps to begin their businesses. As the CEO and Wealth Protection Diva of Sage International, Hill has been able to help numerous individuals take their first steps on the entrepreneurial path.
Cheri Hill is well known for her deep understanding of business, and she has built a reputation as an inspiring speaker on the topic of entrepreneurship. She has spoken at gatherings throughout the nation to impart her wisdom, and her methods have been recommended by many reputable financial and business experts. Her focus on helping the local business owners of the Reno area has not diminished, however, which is why she has been chosen to receive the Red Carpet Results Community Leadership Award.
The Red Carpet Results! Think BIG... Profit Bigger!! Event being held on August 25-26 at the Peppermill Casino and Resort in Reno, Nevada is being presented by Adryenn Ashley of Wow! is Me. Ashley is an award-winning performer who has developed numerous techniques and methods to help transform entrepreneurs into successful business celebrities, and she has developed a strong reputation of her own. Ashley founded Red Carpet Results to help entrepreneurs learn more about her techniques while giving them an opportunity to become more media-savvy.
Seating remains available for the upcoming Red Carpet Results event. VIP and red carpet tickets can still be purchased, and Scholarship tickets are available, as well. The Scholarship tickets can be purchased for a small donation of the buyer's choice.
About Wow! is Me
Wow! is Me was founded by Adryenn Ashley to help business owners realize the full potential of their dreams. The company helps Ashley connect with entrepreneurs in order to teach them the winning techniques and strategies that she has honed over time. Red Carpet Results is a series of events presented by Wow! is Me that are meant to convey the ethics and attitudes which are important for business owners to adopt if they seek success.
Contact Information
For additional information, interested parties may contact Wow! is Me at 415-420-5627 or on the Internet at http://wowisme.net. Ticket information and other information about the Red Carpet Results event can be found at http://redcarpetresults.net. To learn more about Cheri Hill and Sage International, Inc. interested parties can visit http://sageintl.com.