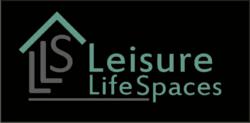 Our goal with Leisure Life Spaces has always been to provide enhancements to the home that would make the homeowner happy and the neighbors just a little jealous.
South Beloit, IL (PRWEB) March 27, 2013
Several years ago Dennis Roth saw an opportunity that most other entrepreneurs were passing by. Backyard barbeques are a summer staple, yet few companies in his area were offering homeowners the option to create a custom outdoor kitchen for grilling out in style. Dennis founded Leisure Life Spaces to offer homeowners in Kitchener, Ontario and the surrounding area options for customizing their leisure spaces.
While designing and installing those custom kitchens Dennis began to take note of another space in his customers' homes that was being ignored. Those homeowners were struggling to contain the clutter in the garage despite their best efforts. Knowing there had to be a better way; Dennis began the search for a quality storage solution that could be used in the garage.
He was looking for a custom and aesthetically pleasing solution that was also functional. Dennis believed that a garage storage system that included all of those features would best embody the overall mission of Leisure Life Spaces. He was certain the search was over when he found RedLine Garagegear; it was a perfect match.
"Our goal with Leisure Life Spaces has always been to provide enhancements to the home that would make the homeowner happy and the neighbors just a little jealous," said Dennis. "I definitely believe that RedLine Garagegear garage cabinets will please homeowners and make their neighbors a little green."
Aside from the outdoor kitchens and garage cabinets from RedLine, Leisure Life Spaces also offers: industrial garage floor coatings, overhead storage racks, and wall storage systems with accessories for the garage. The company also offers car and motorcycle lifts for use in residential garages.
Dennis was in attendance at the large training class RedLine Garagegear hosted in January at their new training facilities. There were nine individuals in that class representing businesses from around the U.S. and Canada. The two day event hosted by RedLine provides new agents with training on the manufacturer's robust 3D design software as well as information about ordering, shipping, marketing, and other standard operating procedures.
RedLine Garagegear is the child company of Greenberg Casework Company Inc. In 1985, Greenberg Casework Company began in a garage as a custom cabinet and casework manufacturer. The cabinets and casework manufactured by the South Beloit, IL based manufacturer can be found in hospitals, schools, department stores, and massive residential projects around the U.S.
Greenberg Casework Company expanded into the consumer market with RedLine Garagegear nearly a decade ago. Shortly after that, the company installed a system for powder coating wood so they could have full control over the quality and consistency of their powder coated wood garage cabinets. The company offers its wood powder coating services to other manufacturers through its child company GCC Coatings.
RedLine Garagegear is always looking for business owners interested in expanding their offerings. The dealer agreements offered by RedLine are designed to give maximum benefit to the business owners. Agents are not required to pay exorbitant franchise fees and are free to promote the product in a way that makes sense to their current marketing efforts.
"We currently have a solid base of well over sixty dealers operating in locations throughout the United States and Canada," said RedLine Garagegear National Director of Sales and Research Bill Garrity. "We have been fortunate to be able to partner with some great business owners who are excited to offer our products to their customer base."
RedLine Garagegear agents are assigned a protected territory to prevent competition and inefficient overlaps. Most of RedLine's authorized agents have showrooms where full storage systems are on display so customers can see a sampling of the manufacturer's offerings. Be sure to check out the company's website to learn more about dealer opportunities in your area.
Dennis is certainly looking forward to a long and profitable future with RedLine Garagegear. Customers of Leisure Life Spaces are certain to benefit from the new partnership as well. Homeowners in the Kitchener, Ontario area should contact Leisure Life Spaces directly for more information about their products and services.