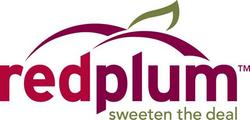 Shoppers will bring their new sense of savings with them this holiday season. They will be looking for good deals, how to best maximize both their budgets and their time and still give gifts that are unique with a value beyond their price tag.
Livonia, MI (Vocus) November 8, 2010
Redplum.com, one of the fastest growing online coupon, value lifestyle sites and a leading provider of deals and savings on brands consumers want most, reveals the season's hottest holiday trends. While deal seeking prevails, it is paired with giving gifts that are meaningful.
'Tis the season when shoppers spend an average of $682 and when retailers realize between 25- 40% of their annual sales, according to BIGresearch and the National Retail Federation (NRF). It is a critical time for retailers and for shoppers who have become more value conscious in recent times. The NRF is projecting a 2.3% increase in holiday sales this year -- slightly down from the 10-year average of 2.45%.
"Shoppers will bring their new sense of savings with them this holiday season," said Lisa Reynolds, RedPlum's Mom Saver-in-Chief. "They will be looking for good deals, how to best maximize both their budgets and their time and still give gifts that are unique with a value beyond their price tag."
Saving time and money are reflective in this holiday season's trends from shopping to decorating and entertaining. RedPlum's™ 2010 Top 10 Holiday List includes ideas on how you can be a trendsetter by:
1. Personalizing a gift. Put a little of yourself into the gift you give. Perhaps it's downloading photos onto a digital frame, creating a calendar with meaningful photographs or personalizing a candle with a photograph or engraved message. Consider using a coupon code and free shipping when buying online. In 2009, 79% of online retailers offered free shipping. This year, more than 1,000 retailers will offer free shipping on Dec. 17.
2. Giving gifts that give back. Nonprofits have felt the financial pinch. There are many great items where a portion of the proceeds go back to a worthy cause. Everyone feels good about that gift that keeps on giving. Redplum.com's upcoming holiday gift guide, which will focus on gifts for $15 or less, will highlight items where a portion of the sales support a nonprofit. For example, Tavern Direct is a philanthropic venture where a portion of sales from their flavored oils and marinades benefit the National Center for Missing & Exploited Children (NCMEC), also supported by RedPlum. The names and faces of missing children appear across RedPlum's portfolio of products. To learn more, go to http://www.taverndirect.com.
3. Having a plan. The holidays may find you short on time, but by having a plan, you will save time and be less stressed. Send out an interests' inventory to those on your list so you don't shop aimlessly; keep a list handy of what you've bought and everyone's sizes; and avoid the crowds by shopping online. In 2009, two in five Americans shopped online for holiday purchases, according to the NRF. Redplum.com offers a Holiday Survival Kit to get you organized. A downloadable checklist, comparison guide and helpful tips can be found at redplum.com/holiday.
4. Embracing frugality. This past year savvy shopping reigned. Continue to use coupon codes. Compare prices online. Shop sales. Pair coupons and seek deals like never before. There is more to buy so there is more to save.
5. Giving the gift of indulgence (even in a small way). It's been a couple years of basic necessities and practicality. Give a gift to someone on your list that they would never treat themselves to, but would love the splurge. This could be a manicure, spa outing, dinner out or even a coupon for babysitting or some other much-appreciated gift of time.
6. Using layaway. These programs are back to help manage your funds during a time when budgets can be strained, especially around the holidays.
7. Pooling resources. Consider chipping in on a larger gift for your parents, grandparents or someone else on your list. You may need to organize the group, but the end result will be well worth it.
8. Turning a meal into an event. Involve guests in the meal preparation. Group cooking can be entertaining in itself, creating a festive atmosphere and giving everyone a chance to showcase their talents and signature dishes. Also, a sit-down meal isn't always necessary – de-formalize by making a meal out of appetizers.
9. Swapping holiday items. Compare notes with friends and family and borrow or swap holiday dinnerware or accessories for your night out.
10. Creating a handmade or homemade holiday. Traditions are part of any holiday. Give a gift that may have a low cost but high meaning. Compile family photos or movies into a DVD keepsake; package homemade cookies or hot chocolate mix creatively; or create homemade ornaments that perhaps were made as part of a family project.
About RedPlum
RedPlum brings consumers relevant offers and good deals on the brands they want most to best stretch their budgets. We deliver deals on a weekly basis to over 100 million shoppers in the mailbox, in the newspaper, in-store and online. At redplum.com, you will find one of the largest collections of printable coupons, coupon codes and savings tips along with the best deals and the sweetest coupons plus trends, tips and inside information on what to wear, buy and do right now. RedPlum is the consumer brand of Valassis, a Michigan-based company that has been delivering savings and value for 40 years. Building upon our wish to help American families, we empower the public to take part in the effort to help safely recover missing children through our America's Looking For Its Missing Children® program, which appears on our RedPlum products. For more information, visit http://www.redplum.com. To learn about advertising opportunities with RedPlum, please call 1-800-437-0479.
Valassis Cautionary Statements Regarding Forward-looking Statements
Certain statements found in this document constitute "forward-looking statements" within the meaning of the Private Securities Litigation Reform Act of 1995. Such forward-looking statements involve known and unknown risks and uncertainties and other factors which may cause our actual results, performance or achievements to be materially different from any future results, performance or achievements expressed or implied by such forward-looking statements. Such factors include, among others, the following: price competition from our existing competitors; new competitors in any of our businesses; a shift in client preference for different promotional materials, strategies or coupon delivery methods, including, without limitation, as a result of declines in newspaper circulation; an unforeseen increase in paper or postal costs; changes which affect the businesses of our clients and lead to reduced sales promotion spending, including, without limitation, a decrease of marketing budgets which are generally discretionary in nature and easier to reduce in the short-term than other expenses; our substantial indebtedness, and ability to refinance such indebtedness, if necessary, and our ability to incur additional indebtedness, may affect our financial health; the financial condition, including bankruptcies, of our clients, suppliers, senior secured credit facility lenders or other counterparties; certain covenants in our debt documents could adversely restrict our financial and operating flexibility; ongoing disruptions in the credit markets that make it difficult for companies to secure financing; fluctuations in the amount, timing, pages, weight and kinds of advertising pieces from period to period, due to a change in our clients' promotional needs, inventories and other factors; our failure to attract and retain qualified personnel may affect our business and results of operations; a rise in interest rates could increase our borrowing costs; we may be required to recognize additional impairment charges against goodwill and intangible assets in the future; possible governmental regulation or litigation affecting aspects of our business; the credit and liquidity crisis in the financial markets could continue to affect our results of operations and financial condition; uncertainty in the application and interpretation of applicable state sales tax laws may expose us to additional sales tax liability; and general economic conditions, whether nationally, internationally, or in the market areas in which we conduct our business, including the adverse impact of the ongoing economic downturn on the marketing expenditures and activities of our clients and prospective clients as well as our vendors, with whom we rely on to provide us with quality materials at the right prices and in a timely manner. These and other risks and uncertainties related to our business are described in greater detail in our filings with the United States Securities and Exchange Commission, including our reports on Forms 10-K and 10-Q and the foregoing information should be read in conjunction with these filings. We disclaim any intention or obligation to update or revise any forward-looking statements, whether as a result of new information, future events or otherwise.
Media Contact:
Mary Broaddus
Director, Investor Relations and Corporate Communications
734-591-7375
broaddusm(at)valassis(dot)com
###