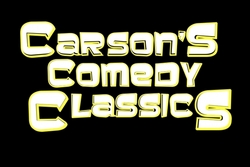 Albuquerque, NM (Vocus) January 13, 2010 - REELZCHANNEL—
TV About Movies® continues to deliver Johnny Carson to viewers with Carson's Comedy Classics.
REELZCHANNEL showcases an hour-long programming block three times every weekday with two half-hour back-to-back episodes narrated by Carson's side kick, the late Ed McMahon, and featuring the hilarious hijinks and memorable sketches, stunts and interviews from the first 20 years of The Tonight Show Starring Johnny Carson.
Viewers can watch Carson's Comedy Classics during the following times:
Monday-Friday
8-9am ET/ 5-6am PT
12-1pm ET/ 9-10am PT
4-5pm ET/ 1-2pm PT
About REELZCHANNEL
REELZCHANNEL—TV About Movies® delivers daily entertainment-based content from full movie trailers and celebrity interviews to the first-ever movie soundtrack show. For a complete list of programs and to find where you can watch REELZCHANNEL in your area, visit us online at http://www.reelzchannel.com/watch
REELZCHANNEL reaches 48 million homes nationwide on DirecTV (channel 238), DISH Network (channel 299) and cable. In 2009, Nielson recognized REELZCHANNEL as one of the top ten fastest growing networks in the nation. Owned by Hubbard Media Group, REELZCHANNEL is headquartered in Albuquerque, N.M.
For more information, please contact us on the REELZCHANNEL Media Line
877-REELZTV (733-5988) / pr(at)reelzchannel(dot)com
# # #