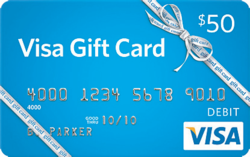 This is a nation wide offer and anyone over the age of 18 can participate. There is no limit to the number of rewards a person can receive
(PRWEB) August 31, 2012
Spokane, WA: Starting September 1st, 2X Sales Results Group is offering a $50 Visa Card for referrals that become new clients. Anyone can participate by completing a simple form at http://www.2xsales.com/contact/referral. The referral form only takes minutes to complete. The form only has 9 questions; your name, email, phone number and address, company referred, contact person, your relationship to company, business email and phone number.
2X Sales is a Spokane, WA based marketing and media design firm that's focused on web design, marketing consulting, creative ideas, proven web design concepts and implementation, advertising, graphic design, corporate branding, press releases, print media design, and online marketing through SEO (search engine optimization) and social media marketing.
Excerpt from Recent Client in Seattle Post-Intelligencer:
"New Web Design Brings In More Donations For North Idaho Aids Coalition … NIAC is very thankful to 2X Sales Results Group for their assistance with the web design that was foundational in making this connection." Read more: http://www.seattlepi.com
2X Sales Results Groups offers a One Hour Free Consultation to new clients. No cost, no catch, free consult. 2X Sales can also help with $100 in free Google Adwords credit.
This is a nation wide offer and anyone over the age of 18 can participate. There is no limit to the number of rewards a person can receive. Simply fill out the form click submit. When the referral sets up a free consult you will receive an email. When they become a paying client you receive a $50 Visa gift card in the mail.
For more information about 2X Sales Results Group visit 2xsales.com or call toll-free 877-287-1422