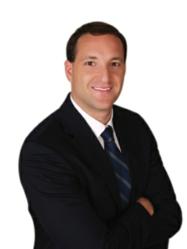 Fall 2011 is an excellent time to buy or sell a home in Austin, Texas.
Austin, Texas (PRWEB) October 29, 2011
October brings more than just a welcome rush of cool air to Austin, Texas. It also ushers in a real estate market that has increased its muscle flex since this same time in 2010. Austin real estate experts at Regent Property Group have compiled an easy-to-read Austin real estate market update and statistics report for those interested in buying or selling a home in the Capital city. Following are highlights of the report:
Overall, the Austin housing market has improved, following a strong September that saw an 18% increase in the number of homes sold. Final prices rose 2%, which is good news for sellers and nominal for buyers. Buyers also will be happy to know that interest rates remain exceptionally low at an average of 3.94% for a 30-year conventional loan.
Available number of homes for rent have dropped, while prices to lease have escalated rapidly, creating a prime environment to consider purchasing a home as a long-term investment.
Since 2010, the number of homes sold has increased overall by 6.16%, despite an 11% increase in days on the market. The number of Austin homes on the market has decreased by 28.33%, lessening saturation of the market and potentially increasing competition and prices in the near future. By mid-October, over 650 homes had been sold in Austin, a dramatic jump from home sales in the early fall of 2010.
"Austin continues to see a much stronger housing market than many other areas around the country," says REALTOR® Brian Talley. "Fall 2011 is an excellent time to buy or sell a home in Austin, Texas."
Data in the report was provided by the Austin Board of REALTORS® and presented in a convenient format by Regent Property Group's founder Brian Talley. Talley highlights market strengths while giving no-fuss facts about sales rates, interest rates, and price fluctuations. If the time seems ripe to sell or purchase a home, or you'd simply like to learn more about Austin real estate market conditions, contact an expert at Regent Property Group or perform an Austin Home Search.
About Regent Property Group LLC
Brian Talley is the founder and owner of The Regent Property Group. He is ranked among the top 1% of selling agents out of the 5,313 Austin Board of REALTOR® members. During 2008, 2009, 2010, and 2011 Brian has been a top producer closing multi-million dollars' worth of residential purchase and sales transactions for homes located all over greater Austin. Talley has been active in real estate since 1998, where he began his career working as a retail development, sales, and marketing executive with retail developer Weston Companies. Advancing to work for a Fortune 100 firm as a Vice President of Global Real Estate and Facilities, he noticed the deficiency of highly experienced and trained corporate and commercial real estate executives serving the residential real estate industry. Realizing there was a need to be filled, Talley left the Fortune 100 firm and formed Regent Property Group, which helps clients buy and sell luxury homes in the greater Austin area. For more information, contact Regent Property Group at http://www.regentpg.com/ or call directly at 512.554.9714.
###