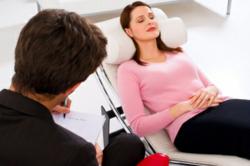 Learning to speak to a man in his language can melt the heart of a man.
Orlando, FL (PRWEB) November 11, 2012
Randy Bennett, LMFT, has created a new website for relationship problems online. This new Internet resource is one of the first of its kind created just for women. Randy has 25 years of experience successfully helping men and women rekindle relationships. This new online resource is providing answers to relationship problems discretely to women online. This website is owned and operated by Breakthrough Learning Systems and personal coaching is offered by Randy Bennett, LMFT. The website can be accessed here at this link online.
Therapy sessions that take place with therapists can be an expensive option for those that have issues in a relationship. While most therapists encourage interaction and learning at sessions, there are no guarantees that a relationship can be mended.
One of the ways that the new relationship problems website created by Breakthrough Learning is different is that it offers a guarantee to women. Women that take the advice located on the website, training videos or e-books that are offered are guaranteed to mend a broken relationship with a man according to the website creator.
Men that lose interest in relationships can be difficult for a women to diagnose without professional help. Medical reasons for relationship problems could include low testosterone levels or other conditions that could be controlled but not reversed.
As a relationship expert, Randy Bennett has devoted his adult life to helping women with relationships fix relationships that were beyond repair. This advice is now offered online for the first time to ladies that have few options left to help with a marriage or other spousal relationship.
"One thing that ladies are told in this new training is that problems are not their fault," said Randy Bennett, LMFT and creator of the Breakthrough Learning relationship problems course. "Learning to speak to a man in his language can melt the heart of a man," Bennett added.
Scientific studies have revealed the men and women think differently when confronted with problems or other relationship issues. The responses that can come out of a conversation could set the tone for future problems or make existing problems worse.
The conversational topics that are taught on the relationship problems website and subsequent training teach ladies how to get and maintain control of conversations. This control technique is one example of how women can get what they want from a man.
Since this website is created for ladies to access online, the interactive training and e-book information that is offered can be accessed in private. Ladies get the chance to learn clinical techniques from a licensed professional to repair a relationship that appears to be broken or on the verge of falling apart. This training can now be accessed through any Internet connection.
About Breakthrough Learning Institute
The Breakthrough Learning Institute is an industry leader in developing marketing solutions for subject matter experts. By combining marketing with informative content, these created systems are accessible to millions of people around the world that search for unique content for training purposes. The Breakthrough Learning Institute has a dedicated staff of professionals that seek to publish innovative content that can be shared across all forms of media to deliver training and information products to consumers.