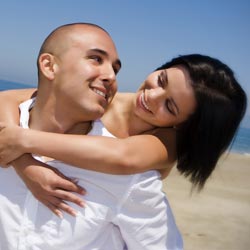 The Effects of Divorce on Children
(PRWEB) September 17, 2009
Calgary, AB Professors House, one of the premier family and relationship sites on the web has greatly expanded its relationship advice section with the goals to meet the needs of every visitor. Topics of discussion range from "Why Marriages Fail," "Should People Get Married" to deeper issues like "The Effects of Divorce on Children," "essential Premarital Questions" and even "Fun Ways to Propose." Professors House realizing that people often spend hours looking for sound, compassionate and realistic advice for all of their relationship issues has conveniently bundled it all into one easily searchable section so readers can get the information and advice they need. This section is completely dedicated to covering everything from dating and divorce - as well as all the gray areas that comes between.
Whether you are dating that special someone and wondering whether or not they are "the one" or trying to find space for "forgiveness" in your heart after a spouse cheats - this website will have it all. The advice offered is straight forward, honest and comes from professionals who have been there and done that; who understand the sacrifices and struggles that often come with matters of the heart. Professors House realizes that many people immersed in a relationship issue have a difficult time seeing both sides and pledges to offer every visitor value and insight through every article added.
New subjects and topics are added almost daily and there is plenty of room for debate in any of the many forums dealing with relationships; where real people are looking for sound, nonjudgmental relationship advice and tips. Professors House welcomes visitors to add information, links, thoughts and questions as a means of building a strong community dedicated to helping and encouraging the relationships in life that mean the most.
The expanded relationship section is aimed at helping new and seasoned couples of all kinds make the most of their relationships at home so they can live an abundant life filled with the love and integrity that only our relationships with others can bring. "Should People Get Married." need "Dating Safety Tips," or just wondering "What makes a happy marriage" or looking for some free "Wedding planning advice" - all of this and more is available now at http://www.professorshouse.com in the revamped relationships sections.
About Professor's House
The Professor's House website is a one-stop solution for all your everyday questions. Covering homes, relationships, children, pets, dog information, cooking and more, and with an active forum where members can share tips and advice, it's an invaluable source of information for people from all walks of life.
Further details about Professor's House are available at http://www.professorshouse.com
###