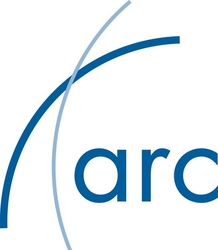 "ARC's advanced technology products will ensure travel agencies have greater access to Virgin America's flights and service, simplify our businesses processes and increase our guest satisfaction," said Diana Walke, VP, planning and sales at Virgin America
Arlington, VA (PRWEB) January 24, 2011
ARC announced today that Virgin America (VX) has joined ARC to extend the carrier's ticket distribution capabilities by leveraging ARC's settlement and technology solutions and network of affiliated travel agencies. Related ticket sales and agency settlement are scheduled to commence during the first half of 2011. As an ARC participating carrier, Virgin America will broaden its reach into the travel agent channel throughout the United States and Caribbean, supporting the carrier's revenue growth and increased customer experience.
"We are extremely pleased to join ARC," said Diana Walke, vice president of planning and sales at Virgin America. "ARC's advanced technology products will ensure travel agencies have greater access to Virgin America's flights and service, simplify our businesses processes and increase our guest satisfaction."
Mike Premo, ARC's vice president of business development, commented: "We are delighted that Virgin America chose to employ an e-ticket solution. Access to the world's single largest travel agency market ensures their continued growth as one of the most innovative carriers in our industry. Our agreement with Virgin America also supports our commitment to offer ARC's more than 14,000 travel agencies access to the world's leading airlines. We welcome Virgin America to our growing family of low-cost carriers."
About ARC:
ARC is a technology solutions company providing transaction settlement and data information services. Airlines, travel agencies, corporate travel departments, railroads, and other travel suppliers processed $77.4 billion in 2010 through ARC's world-class settlement system, making it the financial backbone of travel distribution. ARC COMPASS®, the leading, trusted source for travel transaction information, powers data and analytical tools that help ARC customers make confident business decisions. For
more information, please visit http://www.arccorp.com.
About Virgin America:
Headquartered in California and launched in August 2007, Virgin America employs over 1700 people. The airline's base of operations is San Francisco International Airport. Virgin America offers in-flight internet service on every flight and hosts the largest in-flight entertainment library in the North American skies via the Red™ platform. In addition to a 30-film library including foreign language films and Hollywood blockbusters, Red offers live TV, games, seat-to-seat chat, 3,000 MP3s, Google maps, a digital Shop platform and an on-demand menu – so guests can order a cocktail or a meal right from their seatback touch-screen at any time during a flight. In just three years flying, Virgin America was named "Best Domestic Airline" in the Condé Nast Traveler 2008, 2009 and 2010 Readers' Choice Awards and "Best Domestic Airline" in Travel + Leisure's 2008, 2009 and 2010 World's Best Awards. For photos and more: http://www.virginamerica.com
EDITORS NOTES: Virgin America is a U.S.-controlled, owned and operated airline. It is an entirely separate company from Virgin Atlantic. Sir Richard Branson's Virgin Group is a minority share investor in Virgin America.
ARC Contact:
Peter Abzug
703.816.8158
pabzug(at)arccorp(dot)com
4100 N. Fairfax Drive, Suite 600
Arlington, VA 22203-1629
Virgin America Contact:
Abby Lunardini
650.533.7576
abby(dot)lunardini(at)virginamerica(dot)com
©2011 Airlines Reporting Corporation (ARC). All rights reserved.
###