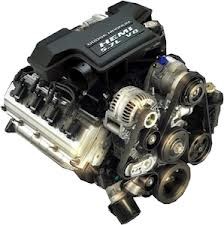 Our new unlimited mileage extension warranty for Dodge remanufactured engines is our gift to our loyal customer base.
Sacramento, California (PRWEB) August 31, 2012
Remanufactured Dodge engines for sale at RemanufacturedEnginesforSale.com now include unlimited mileage warranties. The rebuilt engines now being built daily by this retailer from Dodge and parent company Chrysler are included in this warranty upgrade. This new warranty program is expected to help junkyards, mechanics and body shops to get the additional assurance needed when buying preowned and rebuilt vehicle engines. The remanufactured engine industry has grown substantially in the past 20 years due in part to manufacturing upgrades. More information about the in stock Dodge engines can be found at this link http://www.remanufacturedenginesforsale.com/dodge/remanufactured-dodge-engines-sale.
One benefit to vehicle owners that purchase a remanufactured engine instead of a used one is the increase in longevity. The used engine market is popular in part due to low prices for engines that have exceeded 100,000 miles. While these engines are often sold for less, the lifespan is not the same as an engine that has been remanufactured to like new condition. Recent estimates in the auto industry report that a rebuilt engine can perform better because of the new parts and components that are installed during the build. Vehicle owners that make an investment into buying a remanufactured engine can reduce the need for engine repair during the ownership period.
Chrysler is the fourth largest U.S. automaker according to 2011 data. The market share that this automotive company earns each year continues to grow just three years after its bankruptcy reorganization. The sales of used Chrysler vehicles include Dodge, Ram and secondary brands like Jeep that are also owned by Chrysler. These engines are among the engines rebuilt by expert mechanics for RemanufacturedEnginesforSale.com and one reason why this retailer has bulked up its engine offerings.
Used car sales have climbed 10 percent annually since 2005 and many dealerships are now specializing in used car sales.
"We support the Dodge brand and will continue to do so," a source from RemanufacturedEnginesforSale.com said. "Our new unlimited mileage extension warranty for Dodge remanufactured engines is our gift to our loyal customer base," the source added.
The new automaker fuel standards put out by the Obama Administration is one reason for the spike in automotive manufacturing. With more people buying fuel efficient cars, the need to find engines that can last for many years is recognized by engine retailers. With more people purchasing used cars than ever before, finding engines that need no maintenance on the secondary engines market is increasing.
Companies like RemanufacturedEnginesforSale.com that are able to meet customer demand with quality rebuilt engines should notice an increase in annual sales.
About Remanufactured Engines for Sale
Since launching in 2010, the RemanufacturedEnginesforSale.com website has been host to thousands of drivers and business owners searching for rebuilt engines online. The Remanufactured Engines for Sale team is comprised of automotive experts that handle sales, rebuilding and shipping of engines every day of the year. With low prices and prompt delivery schedules, this e-commerce retailer has been able to win the hearts of remanufactured engine buyers online. The Remanufactured Engines for Sale website includes rebuilt engines from Ford, Dodge, Chrysler, Toyota and Chevrolet.