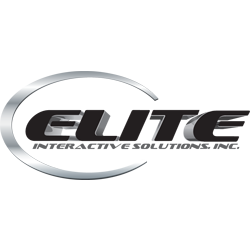 Elite's partnership with FBI-LEEDA will provide Law Enforcement leaders vital education and training opportunities.
Los Angeles, CA (PRWEB) March 26, 2013
Elite ISI, a leading Remote Monitoring services provider, has been selected to formally introduce FBI-LEEDA's members to the revolutionary, paradigm shifting impact that Interactive Remote Guarding is having in the domestic law enforcement and commercial security fields. "This partnership represents an important continuation of the Association's efforts to help support and promote leadership roles of its membership in their respective law enforcement organizations," says Tom Stone, FBI-LEEDA Executive Director.
The U.S. Military has recognized the critical importance of remotely managed activities and assets in the formulation of all armed forces strategies and tactics. For example, the broad use of predator drones has become the standard approach wherever it's deemed tactically appropriate due to the ability to generate dramatically better results, for lower cost, and without putting human life in harms way. However, until now, there have been no similar, sweeping additions to domestic approaches to protecting private and public assets.
As leaders of this revolution in domestic security and law enforcement fields, Elite's partnership with FBI-LEEDA will provide law enforcement leaders vital education and training opportunities that will help ensure they are leading their respective organizations in the introduction and use of Remote Guarding, including establishing the appropriate roles and boundaries for this truly revolutionary addition to their tactical capabilities.
About FBI-LEEDA:
The Association is a non-profit corporation for chief executive officers of law enforcement agencies, directors and commissioners of public safety, and elected sheriffs throughout the United States and numerous foreign countries. FBI-LEEDA's mission is to train its members in leadership and management excellence. Please visit FBI-LEEDA's website at http://www.fbileeda.org to find out more about this organization.
About Elite Interactive Solutions, Inc. (also referred to as Elite ISI):
Elite ISI is a security and monitoring company located in Los Angeles, California that was established in 2007 to offer 100% Interactive Remote Guarding. The company was founded to enhance the safety, security and economic well being of companies facing significant security issues, such as property management companies, shopping malls, warehouses, industrial parks, auto-dealerships, high-end retail locations, residential estates and gated communities, as well as any other commercial facility that uses or needs security guards.
Please visit Elite Interactive Solutions' website at http://www.eliteinteractivesolutions.com/endorsements for further details.