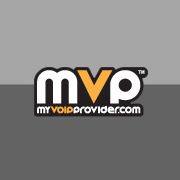 It doesn't matter if two people are living across the street or across the globe, communication is simple and easy.
(PRWEB) March 10, 2013
In this day and age, everyone is connected. It doesn't matter if two people are living across the street or across the globe, communication is simple and easy.
An exciting new technology called Voice over Internet Protocol (VoIP), however, is fast becoming a great option for cheap phone calls. VoIP is a service that sends voice data over an Internet connection.
Most residential and business customers chose VoIP for their phone service because VoIP providers offer low rates on calling plans, and they don't charge per-minute for long distance calls. Providers also deliver phone service that is versatile and mobile, meaning it can be accessed in many different ways and from many different places. Here are a few amazing ways subscribers can enjoy cheap phone service from anywhere with VoIP, courtesy of My VoIP Provider.
1. Users can use VoIP to make calls while on vacation
Traditional phone service users lose access to their landline phone service when they leave on vacation. With VoIP, however, a user can take their IP phone with them anywhere, even to international locations. So, while a subscriber is on vacation in Japan, for example, they can still make cheap calls to any number in the US and Canada. That way, they can avoid expensive long distance charges when using a hotel's phone service.
2. A computer can be used as a VoIP phone
Many residential VoIP providers offer what is called a softphone, a piece of software that lets subscribers make calls using a computer. A softphone has an easy to use interface, complete with an on-screen dialpad. So even if the subscriber is away from their IP phone, but they have access to a computer, they can still make calls. Some VoIP providers also offer IP video conferencing with their softphones, which is basically video calling.
3. Remote employees can access their business VoIP service from home
Business VoIP providers offer a solution called an IP PBX, which is great for businesses with telecommuting employees. A PBX, or private branch exchange, is the hardware or software that directs calls between extensions. An IP PBX uses Internet Protocol to direct those calls.
In the past, a business's PBX required the employee to connect directly into the hardware using a phone cord, but with an IP PBX they connect using an Internet connection. That means, as long as the employee's phone is connected to the Internet, they are connected to the business's PBX. Even if the employee is sitting on the couch at home, they can make and receive calls as if they are in the office.