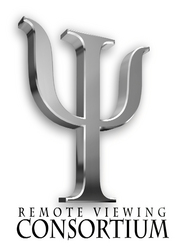 "The implications of this breakthrough are of incalculable significance", Michael Ruiz
Phoenix, AZ (PRWEB) January 12, 2010
Developed by the U.S. government during the cold war, Remote Viewing or 'RV' was successfully employed for a quarter century by U.S. intelligence services to gather otherwise inaccessible information on cold war enemies of the United States. RV is a data collection tool that any person can use to master their own latent psychic abilities and has been validated by a number of professional institutions such as Stanford Research Institute (SRI International), Princeton Engineering Anomalies Research, and the Journal of the American Society for Psychical Research.
Since the development of RV, over a third of a century ago, the issue of time-line specificity has been a major obstacle. Every remote viewer knows that it is nearly impossible to accurately pin down 'when' an event, that has been the subject of a remote viewing investigation has occurred. A remote viewer can describe any event in the past, present or future with vivid clarity, yet that same viewer will likely not be able to say 'when' the event occurred. All of that has changed with the development of RV Chronos. The challenge of time-line specificity has been fixed. RV Chronos is remote viewing TIME.
RV Chronos is a third generation remote viewing system developed by Michael Ruiz, founder of the Remote Viewing Consortium. He was personally instructed by Major Ed Dames; one of the first five US Army intelligence officers taught by Ingo Swann, the father of Remote Viewing. "Using the protocols developed by Swann at SRI as a foundation, we have developed a system that a professional remote viewer can use to pinpoint the chronological occurrence of any future event with 80% - 90% accuracy, which has never been done before", states Mr. Ruiz. "The implications of this breakthrough are of incalculable significance", adds Ruiz.
As the first of its kind, RV Chronos will be available the first quarter of 2010 on DVD through the RV Chronos website and select retailers to be announced at a later date. This ground-breaking instructional course features professional remote viewers Michael Ruiz and Bobby Torres with narration by Kara Noble. The DVD is divided into sections: Theory, Protocol & Methodology (elaborating on how current scientific understandings of quantum physics and human consciousness helped shape the development RV Chronos and teaches through examples how to apply the protocol). The Workflow and Project & Team Management sections explain how to manage solo and team-based Chronos projects efficiently. With a total run time of 66 minutes in length, this release also includes over an hour of free remote viewing instruction titled 'The RV Chronos: Crash Course in Remote Viewing', an interview with Michael Ruiz and other bonus content.
Though RV Chronos was developed for the intermediate to professional remote viewer, Ruiz and Torres have included 'The RV Chronos: Crash Course in Remote Viewing' to instruct beginners in the basics of RV so they can effectively make use of the Chronos protocol. It easily guides them through the preliminary stages of RV. The first lesson can be seen on the RVC YouTube Channel. All seven lessons of 'The RV Chronos: Crash Course in Remote Viewing' will also be available by signing up at the RV Chronos website; purchase of the RV Chronos DVD is not required to review the free lessons.
Michael Ruiz is available worldwide for speaking engagements and workshops. For product, public relation and booking and interest, please contact Josh East with Kingdom One Entertainment at (909) 556-5424 or via email at admin(at)k1entertainment(dot)com.
About Remote Viewing
Remote viewing is a scientifically developed tool any person can learn and has been validated by a number of research institutions such as Stanford Research Institute (SRI), Princeton Engineering Anomalies Research, and the Journal of the American Society for Psychical Research. The RV protocol was developed by SRI via funding from the U.S. Department of Defense during the cold war and was used successfully for many years in mission critical military intelligence operations that required the use of force, locating any number of objects and people, and to collect information concerning future events before they occur.
About the Remote Viewing Consortium
The RVC is a group of remote viewers working towards a common set of goals. These goals include the research and development of ancillary remote viewing protocols for specialized applications, the propagation of remote viewing into the conscious awareness of all human beings, and the continued search for knowledge and truth. The RVC created the RVChronos.com website as a portal for those students who have purchased the RV Chronos DVD and for those who would like information about how to obtain it.
About PSIINT
PSIINT is the private intelligence agency and operational arm of the RVC. It provides Remote Intelligence Gathering Operations (RIGO) to organizations and individuals requiring strategic predictive analysis of future trends in business, politics, science and religion.
# # #