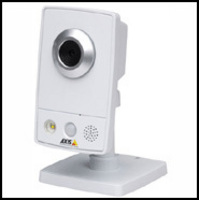 Dallas, TX (PRWEB) January 20, 2009
NCL Security launches V2 remote video service for home security and business security markets. IMS Research forecasts that remote hosted video service or Remote Video Monitoring and Surveillance (RVMaS) market to exceed $1 billion by 2013.
President and Founder of NCL Security, Matt Lee, said, "Imagine a DVR that is immune to employee tapering and bad guys damaging or stealing it. Image a DVR whose recordings cannot be compromised. When the bad guys destroy the local DVR, the evidence is gone forever. With NCL Security V2 remote video service, it is like having a 'virutal DVR.' This 'virtual DVR' records 24/7 and tags recorded video triggered by our motion masking technology. And this 'virtual DVR' is located not where the cameras are but at a safe secure location at a secure data center. All your recordings are still secure and safe and you have all the evidential video on your 'virtual DVR'. Your evidence is not compromised. All this capability and security for as low as $9.95 per month."
Matt Lee, continued, "Just as Google Gmail service is a hosted email service that makes management of emails easy to use and easy to access; V2 remote video service allows management of live video views, recorded history easy and simple to manage. The byproduct of V2 remote video service is no more software upgrades, no more worries about hard disk failure and no more management of switches and other network devices. All the back-end work is managed by the remote video service provider."
NCL Security President, Matt Lee, contrasted the remote video service with a stand-alone application. "Conversely," Lee said, "with Microsoft Outlook the user must download all emails to his local PC and manage the emails on his local machine, if the hard drive crashes - so goes all the emails. Microsoft Outlook has the same predicament as a local DVR or NVR, where they are all vulnerable because there is a single point of failure - the hard disk drive. When the hard disk drive goes dead on a DVR or NVR, your evidence is gone as well."
"NCL Security V2 remote video service rids the end-customer of software upgrades, network management, storage expansion and finally hard disk drive failure. All these things are done by the admins at the remote video service data center. It is a service the end-customer uses on a monthly basis. It is analogous to a cell phone service. The end-customer pays a small, manageable monthly fee for the V2 remote video service vs. paying a large sum upfront for a IP camera, network camera video system that must be managed locally through a burdensome process of software upgrades, network management, etc.," Matt Lee stated.
In summary, Matt Lee concluded, "Just as salesforce has placed CRM at the data center; NCL Security's V2 remote video service places security video at the data center with monthly cost as low as $9.95 per month. The customer can now manage home security or business security video using a web-browser to manage security video while drinking coffee at Starbucks or McDonalds, where Wi-Fi is available. With V2 remote video service, the customer can now manage live video feed, recorded video, anytime and anywhere. As our tagline says, 'Verify Video Anytime, Anywhere.' This is now a reality with V2 remote video service. Transparent to the user -- all the management of storage, network switches, software upgrades are all done behind the scenes - unbeknownst to the home security or business security customer."
You can learn more about NCL Security at NCLsecurity.com or by calling 1-877-368-0101.
###