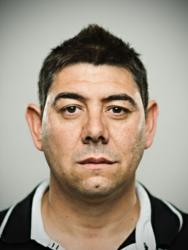 Citizens can now use a convenient website to ensure that their mugshots are removed from public view forever.
Florida (PRWEB) August 10, 2012
In today's digital, Internet-based world, it is possible to go online and perform a search for information relating to anyone. Once a piece of data is placed on the web, it can remain there indefinitely until steps are taken to remove it. Individuals who have been in the unfortunate position of being photographed for mugshots must continually deal with the possibility that a co-worker, boss, friend or family member could find the offending photo in a basic web search. Thanks to the removemugshots.com website, however, people now have an effective means of eliminating the mugshots from the web without leaving a trace.
Mug shots are notoriously difficult to remove from the Internet, even for people who were proven innocent in court. Websites like Florida.arrests.org have been able to advance in recent years by taking advantage of access to mug shots. These sites employ people who work tirelessly to locate mugshots of various individuals who have been arrested in the state of Florida. Then, the photos are posted prominently on the websites for all the world to see. The purpose of sites like Florida.arrests.org is to lure web users who gain some level of enjoyment from the misfortune of others. This is perfectly legal, but Legal Consulting Service LLC has developed a way for individuals to fight back and exercise control over their online images. Citizens can now use a convenient website to ensure that their mugshots are removed from public view forever.
Individuals who have attempted to remove Florida mugshots from the Internet have experienced very little success. Websites such as Florida.arrests.org have become advanced, and their operators know that individual citizens do not possess the influence or clout to have the mugshots removed. Thankfully, the team of lawyers and other experts working for Legal Consulting Service LLC is able to remove all Florida mugshots from such sites. While many individuals have been unable to determine how to delete Florida.arrests.org mugshots, the Legal Consulting Service LLC team is able to use its influence in the legal realm to convince offending sites to remove the mugshots immediately. As a result, many innocent people now have the ability to restore their reputations. Additionally, those individuals who have paid their debts to society can use the service to ensure that they will not be haunted by their past transgressions.
About http://www.removemugshots.com
Legal Consulting Service LLC established its mugshot removal website to help individuals restore their reputations. The company uses an experienced team of attorneys and other legal experts to remove offending images and information from the Internet. The site has been able to help a large number of people to remove their mugshots from Florida.arrests.org and other similar sites. The service has produced a 100% success rate in removing mugshots from various websites.
Additional Information
For more information, interested parties can contact Legal Consulting Service LLC by calling 1-888-310-9707 or by visiting http://www.removemugshots.com.