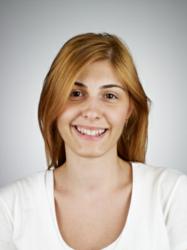 Remove Mugshots provides a valuable service to those who want to improve their online reputations and remove Georgia mugshots
Georgia (PRWEB) August 09, 2012
Dozens of people are arrested in Georgia each year. While some of them have committed serious crimes, many have committed only minor offenses. Some people are arrested accidentally and many are never convicted of the crime for which they are arrested. Regardless of the situation, a person's brush with the law should be confidential. In theory, employers, landlords and friends need a signed consent form in order to request a criminal record check or a mugshot from the police. In reality, however, these documents can often be easily found on the internet. Websites such as Georgia.arrests.org publish mugshots, arrest records and criminal records from around the state of Georgia. Today, however, there is finally a solution to the problem. http://www.removemugshots.com is now helping those who want their private information removed from the internet.
Those who want to remove Georgia mugshots and improve their online reputations are finding Remove Mugshots' services to be incredibly valuable. Someone whose mugshot is found online can end up facing a world of problems. They may be turned down for a new job, or lose the job they already have. They may be denied as a tenant by landlords and property management companies. They may face conflict with friends and family who were unaware of the arrest. With the help of http://www.removemugshots.com, however, many of these problems are being easily avoided. Whether a client has been convicted of a crime or he or she was wrongfully accused, more police records are staying confidential, thanks to the work of Remove Mugshots.
According to the company's website, Remove Mugshots helps their clients in three ways. First, they remove all Georgia mugshots from websites such as Georgia.arrests.org. By working with a team of expert lawyers as well as the top search engines, they ensure that their clients' mugshots cannot be found online. Second, they expunge all criminal and arrest records from the internet. Finally, Remove Mugshots provides their clients with reputation management services. By removing sensitive material from search engines such as Google, Yahoo and Bing, Remove Mugshots ensures that private material stays private and that any document retrieval is both legal and consensual.
About http://www.removemugshots.com:
Remove Mugshots is one of the premier online reputation management companies. They improve their clients' reputations by removing unwanted, private documents from the internet. Mugshots, arrest records and criminal records can all be expunged. Remove Mugshots works with a team of top lawyers and collaborates with all of the top search engines so that they can ensure good results every single time. People wondering how to delete Georgia.arrests.org know that going to http://www.removemugshots.com can give them back their privacy, their reputation and their peace of mind.
Contact Legal Consulting Service LLC by calling 1-888-310-9707 for more information, or visit Remove Mugshots' website at http://www.removemugshots.com.