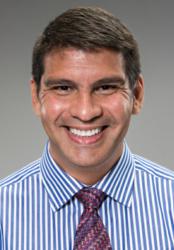 Hire the best and get it done right the first time.
South Carolina (PRWEB) August 09, 2012
RemoveMugShots.com offers clients the chance to restore their reputation and their privacy after an unwanted legal episode. The website provides three services for clients. The company will remove South Carolina mug shots from the popular website mugshots.com. Employers and others use the latter website to review the possible criminal records of people they are considering for a job. RemoveMugShots.com will also perform expungements for qualifying customers. In addition to these one-time services, clients can ask for reputation management.
Mug shot removal lets clients remove all South Carolina mug shots from public view. Additionally, the website can show clients how to delete SouthCarolina.arrests.org information about their criminal history. They do this county by county in order to be as thorough as possible.
The company cannot destroy public records but it can limit public access to those records. The expungement service goes beyond mug shot removal and officially requests that a judge order court records to be sealed. This is especially useful for people who suffered arrest only to have the charges dropped later. However, some states even allow people who were convicted of felonies or misdemeanors to have court documents sealed under certain conditions.
Reputation management is a more complex service provided by http://www.removemugshots.com. Staff members at the website can track the reputations of clients online. They do this by monitoring usage of their clients' names online. While they cannot wipe out negative website content about clients, they can offer to promote neutral and positive content about clients in such a way these web pages occupy the highest ranks in web searches.
RemoveMugShots.com does all this under guarantee. If clients are not happy with their results, they can get their money back. In fact, if the team at RemoveMugShots.com fails to expunge your records, they refund all the money invested in the effort. Clients can pay through PayPal.
Company Information: http://www.removemugshots.com is a website devoted to helping clients to remove evidence of past run-ins with the law from the public sphere. The motto of the website says to hire the highest quality service in order to get it done correctly the first time. They supply an experienced team of lawyers to back up that declaration. For more information about how RemoveMugShots.com can help, clients should go to their website and find the name of the state and county in question at the bottom of any page. They can also contact RemoveMugShots.com directly for assistance through the contacts page on the website.
Contact Details: Legal Consulting Service, LLC
1-888-310-9707