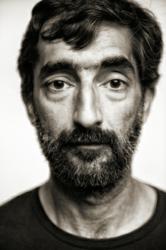 This is the largest company offering such services and the most experienced in the business.
Tennessee (PRWEB) August 09, 2012
After having unexpected legal trouble, clients of RemoveMugShots.com living in Tennessee can salvage their reputation and preserve their privacy by utilizing one or more of the three services that this website offers. This company removes mugshots from popular websites used by employers and others to review possible criminal histories of potential employees. Their lawyers can also arrange for expungements when clients require further assistance in protecting their past. As an ongoing service, they also offer reputation management.
Clicking on the mugshot removal tab at the website initiates a process, which will remove all Tennessee mugshots from the public eye. Further investigation will show clients how to delete Tennessee.arrests.org information that describes criminal histories.
Expungements are an additional service that offers a much more profound sort of legal protection. The team of lawyers working for the website can make official requests to judges to seal court documents. While this is frequently available to clients who were arrested but not convicted, it is also occasionally available to clients who have been convicted of crimes as well. The possibilities depend on the states in which clients live.
At http://www.removemugshots.com, they also offer a more comprehensive service to their clients. Reputation management protects clients' reputations by minimizing the impact of press and other sources that depict them in a negative light. The reputation management team cannot remove web pages as they can with mug shots but they can manipulate search engine results in order to lower page rankings. They do this by creating and promoting positively or neutrally oriented websites so that they occupy the first pages of pertinent web search results.
Clients can purchase these services through PayPal over the Internet. All of the work performed by the team at RemoveMugShots.com is covered by a money-back guarantee. For example, if it is not possible to expunge court records, clients can ask for their money back.
Company Information: http://www.removemugshots.com recommends that clients hire the best and get it done right the first time. That is why they maintain a team of experienced lawyers to help their clients to remove pictures and other undesirable data regarding legal trouble from online records. For more information about the services provided at RemoveMugShots.com, inquirers and prospective clients should visit the website. The names of states and counties are found at the bottom of every page. Interested parties can also fill out the data fields on the contact page of the website in order to communicate directly with them over the Internet.
Contact Details: Legal Consulting Service, LLC
1-888-310-9707