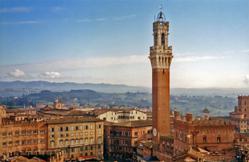 Moonachie, NJ (PRWEB) September 18, 2012
Maiellano Car Rental, a brand of Central Holidays, has expanded its scope of services by offering online hotel booking options across different hotels in Europe. Individuals who wish to visit the scenic landmarks and experience the culture of Italy, France, Spain, Portugal, and Greece may finally plan their trip at a more convenient manner by simply checking out the options available in the Maiellano Car Rental website.
From being a premier car rental service in Italy for more than four decades, Maiellano Car Rental has already made a name for itself in not only the local travel industry, but in the whole of Europe. It has been highly recommended by various hotels to tourists who wish to go explore the streets of the cities they visited. Now, Maiellano Car Rental has moved one step ahead by offering booking and reservation services to its partner hotels across the continent.
Perhaps the biggest perk that comes with the online reservation system would be that customers are able to fully prepare their travel needs on just one website. Rather than booking a hotel on one website and a rental car service on another, customers may now complete their checkout process entirely, and securely in one easy step.
This new add on feature would likewise be ideal for tourists who wish to visit Portugal and Greece. Getting a rent car in Portugal is very important as most of the country's tourist attractions can be found in the suburbs and outskirts, making public transport very inconvenient for foreign visitors. At the same time, hiring a rent car in Greece offers tourists a more meaningful stay, as they are saved from getting lost in the busy streets of the city.
With the hotel reservation option now launched in the Maiellano Car Rental website, vacationers are provided with better choices as to how they want to enjoy their holiday in Europe. They can select the kind of hotel they wish to check in, the number of days they want to stay, and compare prices with other available hotels until they find the package that suits both their needs and their intended budget.
They may also choose the type of vehicle to use as a rent car in Portugal. Selections include convertibles, minivans, SUVs, and specialty cars. All units feature unlimited mileage, insurance, HERTZ Neverlost In-Car Navigation System, taxes & charges, and 24-hour roadside assistance. The same applies to rent car in Greece units.
Customers are also given the choice whether to hire a driver in the car rental package. The drivers of Maiellano Car Rental are reliable and trustworthy, with years of experience and are knowledgeable about your destination. They are also highly trained to stay out of traffic, so that the travel time spent by tourists is not put to waste.
About Maiellano Car Rental:
In business since 1969, Maiellano Car Rental knows what travelers want as they look to rent a car in Spain& Europe. Featuring affordable rates that include unlimited mileage, insurance, taxes, emergency roadside assistance, and more, Maiellano Car Rental has been a leader in sending travelers to Europe on Fly/Drive packages. For more information, contact Maiellano Car Rental at 1-800-223-1616 or visit their website at http://www.maiellano.com.
###
CONTACT:
Anthony Berardo
Berardo Marketing Group, LLC
201-970-7698
bmg-website.com