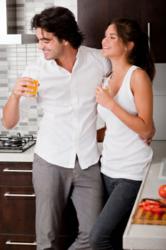 The Peace of Mind Rental Homes company owns and operates more than 100 properties.
Jacksonville, Florida (PRWEB) December 17, 2012
Vacancies for homes can be hard to find during the Christmas season and beyond. One company is now offering vacancies through its owned and controlled homes. The Peace of Mind Rental Homes company now has rental homes in Jacksonville, FL that are ready for immediate occupancy. These homes are located in family-friendly neighborhoods. More information can be found at http://www.forrentjacksonville.com.
Obtaining a mortgage to purchase a home is one of the biggest expenses that a person can make in life. For those with good credit, this process usually requires nothing more than a credit check and depositing of a down payment. Someone with damaged or less than perfect credit can be presented with more of a challenge when trying to find available living space.
A new rent decrease is now in effect for renters that obtain vacancy through the ForRentJacksonville.com website. This drop in price is expected to help more people to qualify for a property that does not require a credit check for approval. These owned properties are not owned by third parties and this is one reason the rental price has now been reduced.
The Jacksonville, Florida homes that are now offered are displayed on the company website. These homes can be researched online before an in-person visit is requested. Brand new photos, accurate descriptions and the price of the monthly rent is provided in advance to searchers to help eliminate phone calls for those that need to rent quickly. These properties can be accessed at http://www.forrentjacksonville.com/homes-for-rent.
To go with the new homes that are available, a brand new request form has been added online. This form allows an interested person to make a request for the showing of a property entirely online. This new measure guarantees that all showings will take place in 15 minutes. This expediting of the showing process is one of the exclusives now offered to interested renters.
About Peace of Mind Rental Homes
The Peace of Mind Rental Homes company owns and operates more than 100 properties in and around the city of Jacksonville, Florida. This expert property management firm deals directly with renters and has short and long-term rental agreements that are right for individuals and families searching for housing. The Peace of Mind Rental Homes company redesigned its website in 2012 to include faster navigation of properties, added a 15-minute showings request form and other incentives that are designed to help those searching for homes for rent in North Florida.