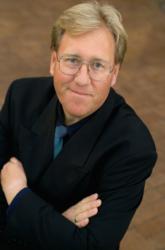 We've worked out the right formula for inspHire here in Australia and it's clear our clients are telling everyone about it
Melbourne, Australia (PRWEB) April 02, 2013
Elev8 Australia has spent the last six years establishing their inspHire program as the country's leading hire & rental software. Along with a strong reputation for quality and customer service, the company has seen their client intake impressively double from last year. Elev8 Australia's mission to "bring the power and functionality of inspHire to the hire & rental industry has clearly been accomplished" says Managing Director John Marshall, "we've now established a quality user base with well-known companies in both Australia and New Zealand and are making a real difference to the way they do business."
Technology and business move at a rapid rate, creating the need for companies to be able to quickly and easily provide products to the market. If communication is slow, processes confused, or a program unable to adapt, then that business will suffer dire consequences. Until recently, the hire & rental industry had only cumbersome and inflexible systems to work with, making their situation in the face-paced world of business quite ominous.
To the relief of many hire businesses, Elev8 Australia introduced their premier software product inspHire 6 years ago with the mission to inject its powerful abilities into the industry. As a result of both the company's service and product's reputation, inspHire is now being implemented faster than ever, uncapping previously restricted potential for its users.
Elev8 Australia's success is attributed to their particular way of recruiting and training project managers and support personnel for their clients. Mr Marshall says, "Our success can be measured directly by the quality and professionalism of the Elev8 team. Each person employed at Elev8 has in-depth product and technical knowledge and moreover, they genuinely care for our clients."
He continues, "Sure, there are others who claim the same, but I'm a firm believer that to provide the very best of service and backup to our inspHire clients, there must be superior product knowledge and experience. This means having a high level of staff retention, so we do what it takes to guarantee that expertise for our clients."
The company's accomplished director goes on to say that the act of caring is their true point of difference, "providing the high level of service we're known for requires emotion. We truly care about our clients because in order for us to succeed, they must as well. We're proud that our service comprises of not only professionalism, but a very strong, emotive force which drives each and every team member."
The passion that pushes Elev8 Australia to constantly excel in support and service is what's made their 6th year a stand-out against the rest. "We're taking, on average, double the number of new inspHire customers each month than that of last year." Mr Marshall also mentions how satisfying it is to see his company's "enquiry rate triple, which is directly linked to customer referrals."
Elev8 Australia is using their inspHire software to finally bring rental businesses onto the cutting edge of the industry. The rental software's feature-rich technology and adaptability are available in Express, Office and Corporate editions, allowing its benefits to be accessed by both small and large businesses. Mr Marshal closes by commenting, "We've worked out the right formula for inspHire here in Australia and it's clear our clients are telling everyone about it."
To learn more about their hire software, or their increasingly popular inspHire Corporate version, used by well-known companies such as Caterpillar, Bullivants and Unispan, visit: http://www.elev8australia.com/general/insphire.html
About Elev8 Australia
With 20 years of experience in supplying, implementing and supporting complete business software solutions - worldwide – it's become understood that every single client has different criteria for success. And this is where Elev8 Australia shines: supplying feature-rich software with unparalleled support to achieve client goals.
Their specialty in Hire & Rental, Accounting and Service Industry software solutions can be easily adapted to suit small to large businesses. Their products are packed with features to improve any system, but the software's technical prowess and flexibility is only half the story. The other half is their team and passion.
The Elev8 Australia team don't go to work because they have to; they go because accomplishing client goals is their reward. Elev8 Australia's team is here every step of the way, because when their clients succeed - they succeed.