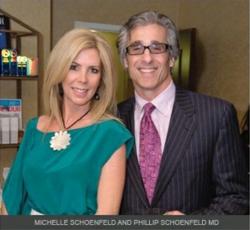 Renu Med Spa is the premier medical spa in the Washington, DC area. Located in Chevy Chase, Maryland, Renu offers a comprehensive range of skin and spa treatments as well as cosmetic surgery procedures
Washington, D.C. (PRWEB) March 11, 2013
Renowned facial plastic surgeon Dr. Philip Schoenfeld and the Renu Med Spa of Chevy Chase, Maryland, are pleased to be sponsoring the Capital Bridal Affair and Fashion Show.
The Capital Bridal Affair and Fashion Show is an exciting event for brides-to-be. Scheduled for Sunday, March 24, 2013, at the Mayflower Hotel in Washington DC, this is an excellent opportunity to meet the area's premier wedding vendors, from musicians, florists and bakers, to printers, photographers and more. Hear the music, smell the flowers, see the photos and, best of all, taste the cake! Attendees will also enjoy a fashion show featuring the latest bridal trends from local designers Elizabeth St. John and Brimble & Clark.
Renu Med Spa is pleased to be a sponsor of the Capital Bridal Affair and Fashion Show. During the event, they will unveil their new Bridal Services and Packages. This includes consultations and packages for 6 months out, 3 months out and month of, as well as individual treatments, bridal party specials and mother-of-the-bride treatments. Whether it's Botox, injectable fillers or rejuvenation procedures, Renu Med Spa has everything a bride and her wedding party need to be wedding ready.
Renu Med Spa is the premier medical spa in the Washington, DC area. Located in Chevy Chase, Maryland, Renu offers a comprehensive range of skin and spa treatments as well as cosmetic surgery procedures, from facials, massage and body work, exfoliating treatments, acne treatments, lasers and injectable fillers, to rhinoplasty, facelift, browlift, eyelid surgery, necklift, slimlipo, fat transfer and more. Renu offers a comprehensive program which blends modern medicine with the art of luxury spa services to help each patient achieve their personal aesthetic goals.
Dr. Philip Schoenfeld is a renowned facial plastic surgeon and director of Renu Med Spa and the Washington Facial Cosmetic Surgery Center of Chevy Chase, Maryland. Dr. Schoenfeld is double board certified in Otolaryngology – Head and Neck Surgery and Facial Plastic and Reconstructive Surgery. He is particularly well-known for excellence in rhinoplasty and facial rejuvenation.
To contact Dr. Schoenfeld or the Renu Med Spa, call (301) 652-RENU or visit us online at http://www.renudc.com/.