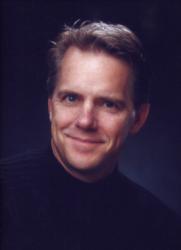 Success depends heavily on SEO to fill the first page of search results with positive content about a brand
Salt Lake City, Utah (PRWEB) March 20, 2013
Don Sorensen, online reputation management and protection expert and president of Big Blue Robot LLC today released an article outlining the crucial role Search Engine Optimization (SEO) plays in a successful online reputation management strategy. The article addresses the biggest indicators search engines look for when ranking content.
In addition to the article Mr. Sorensen released two YouTube videos: What is Online Reputation Management? and Online Reputation Management Services - 10 Tips.
Based upon the overabundance of online reputation management companies each offering their unique perspective on successful online reputation management strategies, it is quickly apparent that successful online reputation management is achieved via a number of methods. However, according to Don Sorensen's findings, there is a consistent element in nearly every method. Search Engine Optimization (SEO).
"SEO is the cornerstone of any successful online reputation strategy, but is often overlooked," says Sorensen online reputation management expert and author of Online Reputation Management: Corporate & Personal. "Success depends heavily on SEO to fill the first page of search results with positive content about a brand."
Optimizing a webpage to increase its relevance and quality so it appears high in search results is difficult, and to make it more challenging search engines are constantly updating their algorithms to ensure they return the most relevant and high-quality results.
"Simply having an abundance of positive content about your brand isn't always enough," adds Sorensen. "All that positive content needs to be optimized to appear in search results. Search engines use a combination of links from reputable websites and high-quality content — content that is not only positive but also well-written to determine a webpage's relevance and authority to a search query. The more relevant the page is to the query and the more authority it has earned, the higher it will show in search results."
Sorensen's article explains how companies and individuals can make positive content about their brand more relevant, and addresses how to make websites more authoritative. Sorensen suggests this is achieved by using the right tools to give search engines what they want. "The more freshness, diversification and support you can give your positive content, the better," says Sorensen. The article outlines the biggest indicators of relevance and authority search engines look for. These include:
Freshness
A website's freshness means how often it is updated. The more often a site is updated, the more often search engines have to "crawl" the site in order to find and index new content.
"You can teach search engines to index your site more frequently if you publish new content regularly," explains Sorensen. "If your site is being indexed often enough, it will start to move up the rankings on search results pages." He also points out that another important component of freshness is what regular updates tell the search engines. If the website is worth all the activity of regular updates, then it is much more likely to be a relevant, authoritative resource for searchers.
Diversification
Diversifying is as beneficial for online reputation management as it is for investment portfolios: it reduces risks and increases the likelihood of gains.
Sorensen believes there are two important aspects of diversifying online reputation management. The first is using multiple types of content. "You can have all the glowing testimonials in the world, but if all you have is testimonials and no case studies or data to back up your results, that starts to look a bit suspicious," observes Sorensen. "And search engines will only return so many results of one type of content, leaving plenty of room on the first page for negative content."
In addition to testimonials, Sorensen suggest harnessing the power of reviews, success stories and case studies, press releases, YouTube videos, articles about your expertise.
The second important part of diversification is using multiple websites. The more websites a company or individual controls, the more spaces on the first search results page is potentially filled, with positive content one has complete control over.
Sorensen suggests that creating multiple websites isn't as daunting as it sounds at first. Instead of putting all content in one place online, he suggests simply spread it out by assigning a specific purpose and audience to each different website.
For example, a pharmaceutical online reputation management strategy might include a website for consumers and doctors, another for pharmacies and vendors, a separate blog, and another website for publishing survey results and other data.
Diversifying content in these two ways makes content more relevant and authoritative because each website and type of content appeals to specific audiences and search queries.
Support
Good support means earning plenty of links to a website from many different reputable sources over a long period of time. Flooding a website with too many links all at once is very suspicious and will almost certainly be the target of a penalty. Sorensen says trying to get links from low-quality websites won't help rankings, either.
"The trick to getting good links is to create content so valuable you could practically sell it," says Sorensen. "When your content is unique and useful, it draws attention from the kind of websites you want to link to yours."
Sorensen admits that earning links that way takes time and suggests when you don't have a lot of time to devote to getting that type of support, to create some of it in-house through press releases, article marketing, and blogging. Just make sure this content is as helpful and valuable as possible.
Building good support for websites is an important part of online reputation management for two reasons. First, it improves your off-page SEO, which helps content appear higher in search results. Second, the web pages linking back can also show up on search results pages, so searchers see even more positive content about your brand.
Getting plenty of support through high-quality links tells search engines that other people online think your content is relevant and authoritative, which strongly influences how search engines rank results.
Freshness, diversification, and support are not the only SEO tools to use in your online reputation management strategy, but they are some of the most important. "Implement all three and you'll be well on your way to presenting searchers with the best information about your brand," concludes Sorensen.
Additional information on Sorensen and his services can be found at http://www.BigBlueRobot.com.
About Don Sorensen
Don Sorensen is a recognized authority on online reputation management whose expertise and insights have most recently been featured in the New York Times, Forbes, CIO.com and numerous other industry publications. His more than 25 years of corporate communications and marketing experience for companies including Novell, Hewlett-Packard, IBM, Intel, Netscape, Sun, AT&T, and AOL, are the foundation upon which he built Big Blue Robot, a leader in the online reputation management industry. A frequent presenter on corporate reputation management, his most recent speaking engagements include appearances at the Direct Selling Association, the National Conference on Student Assessment, and the Association of Test Publishers. His book "Online Reputation Management: Corporate & Personal" was published this year and is available through Amazon, an addition to his numerous academic articles. He holds a Communications Degree from Brigham Young University and is a published academic author. In his spare time, Sorensen is an avid mountain biker.
About Big Blue Robot
Founded in 2003, Big Blue Robot (http://www.bigbluerobot.com), works with corporations and their executives around the world to improve, protect, repair and manage their online reputations. Big Blue Robot has developed state-of-the-art online reputation management strategies for companies doing business around the world, including USA, Germany, Canada, New Zealand, United Kingdom, United Arab Emirates, and France. During the past ten years, Big Blue Robot has helped numerous companies fix their brand reputation and online reputation problems.