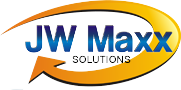 Scottsdale, Arizona (PRWEB) February 08, 2013
On social networking sites such as Facebook and Twitter, customers can write reviews, tag businesses in photos, and share news stories and opinions with their friends, all of which build or break a company's online reputation. The danger is that customers are more likely to complain publically about a negative experience than to give praise for good customer service. Walter Halicki, reputation management experts at JW Maxx Solutions, has some new warnings and recommendations for businesses trying to establish or promote their online reputation via social networking sites.
"Websites like Facebook and Twitter don't represent public opinion, especially when it comes to user comments," explains Halicki. "Comments are mostly off-topic and posted by trolls." Trolls are internet users who purposefully post offensive, inaccurate, or pointless content in public forums. Here are a few things that a business can do to defend against such issues.
1. Continuously monitor the page's activity. A business's page is a place for customers to share their experiences. This is wonderful for a business if their customers are posting positive reviews, but terrible if some customers are telling stories of negative experiences. In a world of "the customer is always right," it does not matter what the business's side of the story is. On Twitter, watch what hashtags are used. A poignant or witty tweet can go viral with blinding speed, bringing back reputation with it...for good or ill.
2. Give customers incentives to provide positive publicity. Complaints and negative comments will occur, but a business can easily drown them out with positive posts. Many companies find that giveaways for "liking" pages, re-tweeting posts, or sharing favorite experiences pay for themselves many times over in the increased revenue they receive when their customers give them positive PR.
3. Don't forget about offline reputation. The more customers there are who are happy with a service, the less a business will have to worry about negative reviews, and they can count on more positive customer interactions.
4. Hire a reputation management experts. Walter Halicki of JW Maxx Solutions says, "You are in business to provide services to your customers, not to spend all day on Facebook and Twitter. Let an expert manage your online reputation, and you will be able to focus on what you do best: taking care of your customers." Companies such as JW Maxx Solutions offer online reputation services which will improve customer satisfaction ratings and increase revenue.
****
JW Maxx Solutions, Online Reputation Management Contact:
11811 N Tatum Blvd, Suite 3031
Phoenix, AZ 85028
Phone: (602) 953 – 7798
Email: info(at)jwmaxxsolutions(dot)com
Website: http://www.jwmaxxsolutions.com