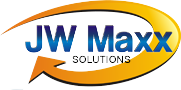 (PRWEB) March 22, 2013
In February, the national news centered on the disaster that saw the Carnival Triumph stranded off the coast of Mexico. According to Fox*, the Triumph was stranded far off the Mexican coastline, stranding both passengers and crew out in the Gulf of Mexico for almost a week. Vacationers complained to the news outlets about the miserable conditions on board the ship and the news stories were immediately broadcast across the nation and the internet. "With Carnival's reputation now damaged, their reputation management cost will be quite long term," according to JW Maxx Solutions CEO Walter Halicki. What this means is that for a long time, people who search online for Carnival, will more than likely find out information about the Triumph disaster, which could sway their business elsewhere.
Now, also according to Fox*, Carnival Cruises has suffered another blow to their already high reputation management cost, as the Carnival Legend had a technical problem last week, which prevented the ship from traveling at normal speeds, forcing the trip to be cut short for the travelers aboard. "While the Carnival Legend incident is not as dreadful as the Carnival Triumph's was, it just does nothing positive for the Carnival brand name," according to JW Maxx Solutions.
Warning of a long-term reputation management cost, online reputation management company, JW Maxx Solutions knows the importance of maintaining a strong, online reputation. As an ever-increasing amount of business is being done on the internet every day, people have gotten used to the habit of Google searching a brand name, before doing business with that brand. However, just because the brand owners make sure their own website speaks highly of their product or service, doesn't mean that others will speak so kindly as well.
There a number of examples where individuals, or other businesses, post phony accusations on the internet about a brand, in an effort to divert their business to themselves. This is a nasty practice, and no one should have to suffer through it. Reputation management companies, like JW Maxx Solutions, offer clients ways to eliminate and downplay false accusations to reduce long-term reputation management cost. While it may not seem like a big deal at first, it's not the business that is being immediately lost, that hurts the most, but the business lost in the long run, that will result in the higher loss.
A business that has a strong presence in the coveted top-ten positions in a Google will see an increase in business. But imagine if the ten results are strewn with slander or negativity, —the business would suffer for it. By working with an online reputation management team, a business or individual can work to reclaim those top ten positions from harmful results and cut back on the reputation management cost. By gutting out the negativity, a brand claims customer trust, which turns into customer loyalty and long-term sales.
*Source: http://fox40.com/2013/03/14/another-carnival-cruise-stranded-must-send-passengers-home/
# # #
JW Maxx Solutions Contact Information:
JW Maxx Solutions
11811 N Tatum Blvd, Suite 3031
Phoenix, AZ 85028
Phone: (602) 953 – 7798
Email: info(at)jwmaxxsolutions(dot)com
Website: http://www.jwmaxxsolutions.com