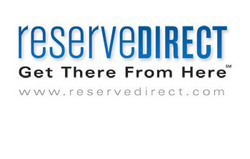 We were looking for a solution to offer our customers all-inclusive vacation packages
Ballwin, MO (PRWEB) July 10, 2008
Branson, Missouri-based Herschend Family Entertainment, which owns Silver Dollar City and operates Dollywood in partnership with Dolly Parton, as well as 18 other family attractions in nine different states, has enlisted the technology services of internet reservation company, ReserveDirect, to allow consumers to purchase lodging vacation packages online.
The custom-developed reservation portal is a private label system allowing Herschend Family Entertainment to maintain the brand of each of its theme parks while allowing consumers to reserve park tickets along with their choice of approved area lodging.
"We were looking for a solution to offer our customers all-inclusive vacation packages," explains Greg Craig, Internet Marketing Manager for Herschend Family Entertainment, who noted that without on-park, overnight accommodations, the company needed a method to offer lodging for its customers.
"With our Branson properties alone, we are hosting 2.5 million people annually. For several years, we've heard requests to bundle local lodging with our attractions," Craig said. "Since we've been working with ReserveDirect for years through their destination website, ReserveBranson.com, we approached them about our situation. They adapted their package reservation system to accommodate our needs," Craig said, adding that for the 2008 season, the results of the Silver Dollar City packages already show a dramatic increase of 30% more online bookings.
Tim Berry, Marketing Services Manager of the Dollywood Company, located in the Smoky Mountain tourist city of Pigeon Forge, Tennessee, was also looking for a similar solution for Dollywood and Dollywood's Splash Country. With the success of Silver Dollar City packaging, Berry employed the services of ReserveDirect's system for Dollywood in May 2008.
"It was important that ReserveDirect would be able to meet new technology hurdles on top of what they were currently providing Silver Dollar City. We needed their system to communicate directly with our in-house ticketing system to provide seamless transactions," said Berry. "So now that ReserveDirect's system is speaking to ours, we are offering our customers a great added value of money-saving, lodging-inclusive packages."
As well as providing Dollywood packages, ReserveDirect has been providing online reservation technology since 2001 with the launch of their destination website, ReserveBranson.com. In 2004, ReserveDirect also launched ReservePigeonForge.com and ReserveGatlinburg.com to service the Smoky Mountain family vacation destinations.
"Through relationships with travel suppliers and lodging partners, we provide a way for customers to purchase custom vacation packages inclusive of lodging, show and attraction tickets, which sets us apart from the Expedias and Travelocitys out there," said John Johnson, President of ReserveDirect. "Plus, our custom private label solutions have broadened our channels and allowed us to provide more services to our travel suppliers, enabling them to reach new customers. We help turn 'researching customers' into 'buying customers' by providing them a range of vacation choices in a simple, intuitive way."
As a St. Louis based-company, ReserveDirect has provided similar solutions for lodging associations and destination marketing organizations in markets like Branson, Missouri; Eureka Springs, Arkansas; Pigeon Forge and Gatlinburg, Tennessee; and Orlando, Florida. ReserveDirect also operates its own consumer booking engines in each of these destinations, as well as services for Polk County, Florida, Table Rock Lake Area Chamber of Commerce, and Springfield, Missouri Convention and Visitors Bureau.
###