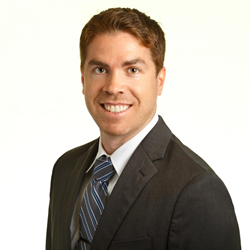 "The new VP, Destination Development role will support our clients' goals to provide value to tourism industry stakeholders and enhance quality of life for the community." —Resonance President Chris Fair
NEW YORK (PRWEB) September 10, 2018
Resonance Consultancy, a leading advisor in tourism, real estate and economic development for countries, cities and communities, is pleased to announce the appointment of Jim McCaul as the company's new Vice President, Destination Development.
"A growing number of destinations are coming to understand the value and importance of taking a strategic approach to the management and development of their destinations and, as a result, we are seeing growing demand for our long-term destination management and development expertise," says Resonance President and CEO Chris Fair.
McCaul's deep tourism expertise spans a career of destination marketing, management and advocacy of tourism as a driver of economic growth.
Most recently, he has held senior roles with Destinations International, the global trade association for destination marketing organizations. In his role as Vice President of Destination Development & Advocacy, McCaul was responsible for developing and executing growth strategies for all of the association's products designed to support DMOs and their respective communities. He also helped lead a groundbreaking initiative entitled DestinationNEXT, which surveyed more than 327 DMOs around the world to provide a transformational road map of the future for tourism in communities.
McCaul also spearheaded efforts to create DestinationFIRST, a new resource to provide destinations with guidance and resources to organize and consolidate public, private, and social sectors around the tourism industry to form or further establish a new DMO.
"As Resonance Consultancy's Vice President, Destination Development, Jim will manage destination development planning, programs and resources that support our clients' goals to provide value to tourism industry stakeholders and enhance quality of life for the community," says Fair.
ABOUT RESONANCE CONSULTANCY
As leading advisors in tourism, real estate and economic development for more than a decade, Resonance combines business strategy and marketing creativity to shape the future of communities, cities and countries. Our services span place development strategy, place marketing, placemaking and place branding. Our team has completed more than 100 visioning, strategy, planning, policy and branding projects for destinations and developers in more than 70 countries. To learn more about us and our services, please visit ResonanceCo.com.
For more information or interviews, please contact:
Tom Gierasimczuk
Vice President & Chief Content Officer
Resonance Consultancy
1-604-649-8664
tomg(at)resonanceco.com