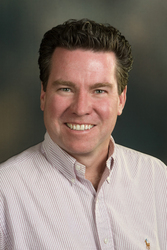 ResortQuest and the Hyatt Residence Club have always had a close, amicable working relationship here in Breckenridge. I believe that by combining some of the Hyatt guest service standards with the local connection that ResortQuest has within the community, we can continue the success story of ResortQuest in Summit County
Breckenridge, Colorado (PRWEB) March 18, 2008
ResortQuest announces the naming of Christopher Love to the post of General Manager for their Breckenridge and Keystone locations. Love replaces Robert Stenhammer, General Manager of the Summit County locations for the past two years. Stenhammer relocated to ResortQuest Hilton Head in February 2008.
Love, originally from Boulder, Colorado, started his resort career at Keystone Resort in 1988. From Keystone, he moved on to the Hyatt Regency Denver and Royal Lahaina Resort on Kaanapali Beach, Hawaii as Executive Housekeeper. Returning to Colorado in 1995 Love served as the Housekeeping Manager at Copper Mountain Resort, and in 1998 moved to a position as Senior Property Manager of River Run Village with Vail Resorts in Keystone, Colorado.
Since 2005, Love has been the Resort Manager for the Hyatt Main Street Station in Breckenridge, Colorado, a post which fostered a close working relationship with the ResortQuest corporation and on-site team.
"ResortQuest and the Hyatt Residence Club have always had a close, amicable working relationship here in Breckenridge. I believe that by combining some of the Hyatt guest service standards with the local connection that ResortQuest has within the community, we can continue the success story of ResortQuest in Summit County," says Love. Love also currently serves on the Breckenridge Resort Chamber Board of Directors.
ResortQuest offers a complete selection of Keystone and Breckenridge vacation rentals and lodging choices in Breckenridge and Keystone, with total unit inventory surpassing 420 total units. Most notably, ResortQuest manages both Main Street Station and River Mountain Lodge, two hallmark properties in Breckenridge. In the fall of 2007, ResortQuest took over management of the new BlueSky Breckenridge property, a boutique luxury resort located ski-in/ski-out at the base of the Snowflake Ski Lift. For more information on ResortQuest Breckenridge and their wide selection of vacation rentals, visit ResortQuestBreckenridge.com or ResortQuestKeystone.com. For reservations, contact their Breckenridge and Keystone reservations office at 800.627.3766.
ResortQuest, one of the nation's leading vacation rentals and resort real estate companies, provides a one-stop resource in North America's premier resort destinations, ResortQuest.com. ResortQuest is the largest marketer and management company of vacation condominiums and home rentals in the U.S. ResortQuest Real Estate is one of the nation's leading real estate companies focusing exclusively on resort properties, offering superior brokerage services in the country's premier beach, ski and golf destinations. For more information, visit ResortQuest.com.
###