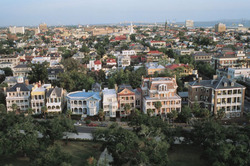 Charleston, South Carolina (PRWEB) February 8, 2008
Some of the nation's most impressive antiques will be on display and for sale at the Charleston International Antiques Show from March 14-16. Nationally renowned dealers will feature antiques from the late 17th to the early 20th centuries, including American, Asian and European furniture, silver, porcelain, textiles, ceramics, vintage jewelry, clothing, and garden furniture. Hosted by the Historic Charleston Foundation during peak blooming season, the show kicks off the first weekend of the Spring Festival of Houses and Gardens and will be held at 40 East Bay Street in downtown Charleston. For tickets, call 843-722-3405.
ResortQuest is offering visitors to Kiawah Island, Seabrook Island, Isle of Palms and Wild Dunes exciting and exclusive ways to save, all while staying in fully-equipped private homes, villas and cottages. The area offers miles of pristine beach, championship golf, tennis, biking, nature tours, shopping, dining, water-related activities and more. A program called ResortQuest Privileges offers special rates and discounts on activities, tours, dining, and shopping from area venues.
About ResortQuest
ResortQuest, one of the nation's leading vacation rental and resort real estate companies, provides a one-stop resource in North America's premier resort destinations. ResortQuest Charleston is the largest vacation rental company serving Charleston and the beach resort islands of Kiawah, Seabrook, Isle of Palms, Wild Dunes and Sullivan's Island. ResortQuest has offices located on Kiawah Island, Seabrook Island and Isle of Palms, South Carolina.
###