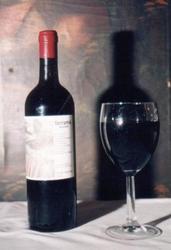 Hilton Head Island, SC (PRWEB) December 10, 2008
The area's largest outdoor public wine tasting event will be held this year at historic Honey Horn Plantation on Hilton Head Island, SC. Wine tasting and auctions will be held from 12:00 - 4:00 pm Saturday, March 14, 2009.
The East coast's most exquisite public tasting and auction features over 1,500 domestic and international wines, gourmet meals from the island's top chefs and exciting entertainment. The Hilton Head Island Winefest tasting provides the opportunity for visitors to taste a variety of wines from all over the world, and learn from the experts with question and answer sessions.
ResortQuest Hilton Head Island is offering lodging packages for Hilton Head Island Wine and Food Festival 2009 for as low as * $150 per person. Stay in one of our spacious condominiums or homes and enjoy all the amenities of a world class resort and tickets to the outdoor wine tasting event. Just call 800 475-9578 or visit ResortQuestHiltonHead.com
For additional information on the Hilton Head Island 2009 Wine and Food Festival visit HiltonheadHospitalityAssociation.com.
About ResortQuest
ResortQuest, one of the nation's leading vacation rental hospitality and resort real estate companies, provides a one-stop resource in North America's premier resort destinations. ResortQuest is the largest marketer and management company of vacation condominiums and home rentals in the U.S., based on a portfolio of over 10,000 vacation rental properties. ResortQuest has local check-in offices at every one of its destinations and full staff on-site to provide the highest service levels to guests. With the inclusion of Partner Affiliates in North America and Europe, ResortQuest now offers over 50,000 vacation rental choices in over 100 destinations world-wide. With over a billion in sales, ResortQuest Real Estate is one of the nation's leading real estate companies focusing exclusively on resort properties, offering superior brokerage services in the country's premier beach, ski and golf destinations.
For additional information, visit http://www.ResortQuest.com or call 1-800-GoRelax.
###