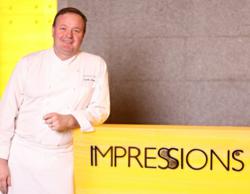 Manila (PRWEB) March 23, 2013
With a team of globally renowned chefs led by RWM's Senior Director for Food and Beverage Hubertus Cramer, RWM's signature restaurants have made their mark in the in the local dining scene.
Embark on a culinary journey to France; savor authentic French cuisine at Impressions, under the supervision of Chef Cyrille Soenen, was rated a perfect 10 by Asia Tatler Dining, and was also part of Miele Guide's shortlist for the best Asian restaurants of 2012.
Reminiscent of Parisian cafes, Cafe Maxims has freshly brewed coffee and tea, complemented by hearty sandwiches and award-winning pastries.
Move towards sunny Mediterranean shores and dine at The Terrace, which offers exotic Mediterranean fare.
The gastronomic adventure continues to Asia. Stop at Passion, which serves authentic Cantonese creations; Ginzadon, whipping up a fusion of Japanese and Korean dishes; Noodleworks for dishes inspired by Singapore and Malaysia's hawker scene; and Mercado, which features a mouth-watering, all-Asian buffet.
Combing the exciting flavors of Europe and Asia, Prosperity Court serves pizza, pasta and dim sum.
Newport Mall also has an eclectic mix of restaurants for guests to enjoy.
For a complete lineup of restaurant outlets in RWM, visit http://www.rwmanila.com or call the Tourist / Visitor hotline at (+632) 908-8833.
Resorts World Manila (RWM) is the first integrated tourism destination in the Philippines. Conveniently located across Ninoy Aquino International Airport 3, RWM is your gateway to Philippine hospitality. This lifestyle hub is home to three international lodging brands: Maxims Hotel, the first all-luxury suite hotel in the country; Marriott Hotel Manila, a five-star brand known all over the world; and Remington Hotel, for travelers on the lookout for real value.
RWM's Newport Mall features luxury retail brands from all over the world. It offers a unique viewing experience at The Newport Cinemas with its state-of-the-art cinema technology. World-class plays and performances are staged at The Newport Performing Arts Theater, the metro's multi-awarded events venue.
RWM is also home to the biggest gaming facility in the Philippines. RWM offers free membership that gives guests access to rewards, discounts, freebies, and exclusive invites to RWM events.