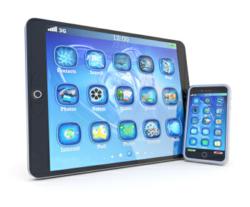 We're thrilled to be a part of a new platform that will keep us up-to-date from a company that has delivered success for us online.
Madison, WI (PRWEB) March 14, 2013
Acumium, an internet-focused firm who helps businesses grow online by providing strategic website consulting, online marketing and full-service website design and development using their content management and eCommerce platforms, will lead Choose Hope, a current client, to redesign their website on their AcumiumMarket™ eCommerce platform which is offered as a Software as a Service (SaaS) model.
Choose Hope is an eCommerce retailer based in Sun Prairie, WI that markets cancer awareness products. They are one of the only websites offering products for 30 cancer types and colors. Choose Hope is also a philanthropic leader and every month donates a portion of their profits to cancer research. To date, they have donated over $650,000 to cancer research.
Choose Hope and Acumium have worked together since 2009. Choose Hope's current website was developed using an older version of the AcumiumMarket™ eCommerce platform. Acumium relaunched its platform last year as a SaaS model to allow for a lower-cost entry, regular feature updates, increased SEO and mobile options.
Acumium also provides Choose Hope with strategic consulting around keyword research, search engine optimization (SEO) and pay-per-click (PPC) search engine advertising, all part of Acumium's internet marketing services.
Josh DePeau, Program Manager for the AcumiumMarket™ eCommerce platform, is excited to see Choose Hope move to their SaaS-based program because of its focus on high reliability. "We got into SaaS because it forced us to build a multi-tenant architecture that scales infinitely. We don't have to worry about making sure we have enough resources available to handle increases in traffic, we just scale on demand."
Paula Lundberg, co-founder of Choose Hope, says: "As a business owner, it is challenging to keep up with the ever-changing online technologies and standards while running a business. I know Acumium stays on top of our website and online marketing efforts, so we can focus on what we do best. We're thrilled to be a part of a new platform that will keep us up-to-date from a company that has delivered success for us online."
The new Choose Hope site will feature mobile and tablet optimization through grid-based responsive design and enhanced browse and search functions with robust filtering, allowing customers to easily find products. Also included will be additional support for personalized products.
Jody Hartwig, Senior Account Executive at Acumium, enjoys the opportunity to work with the Choose Hope team. She says, "I believe strongly in what Choose Hope stands for. Moving to our SaaS program is a great opportunity for Choose Hope to stay ahead of the eCommerce game, earning more online sales in order to donate more money to cancer research."
About Acumium
Acumium is a technology and marketing firm providing full-service internet solutions to help businesses grow online. They partner with clients to provide strategic eBusiness consulting and online marketing while designing and developing websites on their proprietary content management system (CMS) and eCommerce platforms.
Acumium Clients
Companies utilizing Acumium's content management system, eCommerce platforms and online marketing services include: ProClip USA (makers of phone and device mounts for cars), Growing Tree Toys (online store for educational toys), Steve Spangler Science (a science education resource for students and teachers) and the Wisconsin Alumni Association (an organization dedicated to University of Wisconsin graduates).