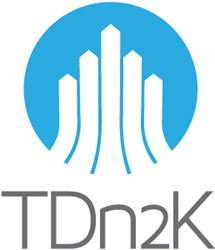 What is more reassuring is that October & November were among the three strongest months based on sales growth last year, meaning it's not a matter of the industry jumping over some easy hurdles. We are starting to see some longer-term recovery in restaurant sales. - Victor Fernandez | VP Insights
DALLAS (PRWEB) December 07, 2018
The restaurant industry is closing the year strong, driving optimism for the growing sales momentum seen through most of the year carrying into 2019. Same-store sales growth was 1.0 percent in November, which became the sixth consecutive month of positive sales growth for the industry. Excluding a very small dip in same-store sales during May, every month since March has posted positive same-store sales growth. This represents a period of expansion not experienced by the industry in over three years. These insights come from TDn2K's Black Box Intelligence™ data, based on weekly sales from over 30,000+ locations representing 170+ brands and nearly $71 billion in annual sales.
"Although we have been excited to report on positive sales growth for most of the year, there was always the caveat of this only being a recovery from a short-term perspective," commented Victor Fernandez, vice president of insights and knowledge for TDn2K. "The industry's sales were better than a year ago, but in reality, we were still negative compared with where we were two years prior. However, there is some encouraging news in the fact that, over the last two years, two months have posted same-store sales growth on a two-year basis. Those two months were October and November of this year. What is perhaps more reassuring is that those two months were among the three strongest based on sales growth last year, meaning it's not a matter of the industry jumping over some easy hurdles. We are starting to see some longer-term recovery in restaurant sales."
Recovery Not Complete Without Traffic Growth
Since the recession, no matter how optimistic the message may be when discussing restaurant sales, the sobering counterargument to the industry experiencing real recovery has always come in the form of declining traffic. Same-store traffic growth was -1.9 percent during November, which represented a small 0.3 percentage point improvement over October's growth rate.
"Though chain restaurants as a whole are far from being able to solve their main problem of losing dining occasions to competitors outside the sector (independent restaurants, prepared food at grocery stores, convenience stores, etc.)," said Fernandez, "Black Box Intelligence data shows that those restaurant brands in the top quartile of performance have continuously achieved positive same-store traffic growth. Additionally, TDn2K in it's White Box Social Intelligence research has revealed that it is factors such as superior service, an ambiance that meets expectations and consistency in execution throughout the system on all attributes of the restaurant experience that are enabling those brands to achieve traffic success."
Economy Poised for Strong Holiday Season and Sustained Growth In First Half of 2019
"The economy remains solid and, most importantly, wage gains are rising," explained Joel Naroff, president of Naroff Economic Advisors and TDn2K economist. "Though they still are not high, the tight labor market is forcing firms of all sizes, not just large ones, to raise salaries and hourly pay. That is sustaining consumer confidence and spending. It looks like the holiday season will be strong."
"Looking toward 2019, while economic growth may moderate, it should remain above trend, which is another way to say it will be solid. That will likely mean further declines in the unemployment rate and faster increases in workers' incomes. The real question is whether inflation accelerates. So far, the rise has been relatively modest and that is sustaining household spending power. But with the savings rate continuing to fall, any jump in prices would limit demand. The outlook for restaurant sales is for it to remain solid through much of the first half of 2019, but growth is likely to decelerate as we go through the second half.
As Consumer Preferences Change, Off-Premise Sales Fuel Growth
Though same-store sales have been strong in recent months from a top-line perspective, the location those restaurant meals are being consumed reveals some very important shifts in consumer behavior. Dine-in same-store sales growth has actually been negative in recent months, but strong growth in to-go and other forms of off-premise sales have lifted the industry into positive growth. Furthermore, the growth in to-go sales has been accelerating rapidly. For 2018 year to date, it is approaching 9.0 percent year over year. As a comparison, to-go sales in comparable stores grew by less than 4.0 percent in each of the two previous years.
Another interesting insight gleaned from the latest Black Box Intelligence data is that consumers may be increasingly willing to buy their holiday-related meals from restaurants for consumption off-premise. Same-store sales growth for to-go, catering and banquets all posted double digit growth during the week of Thanksgiving compared with that same holiday week a year ago.
Job Growth and High Turnover: Workforce Headaches Persist
Guests are putting a premium on restaurants meeting their service expectations according to TDn2K's White Box Social Intelligence™. Moreover, it is in the consistency of execution that top performing brands thrive. Unfortunately, many restaurants are discovering it is very difficult to deliver on these premises when they are continuously understaffed. Turnover for restaurant hourly employees and all levels of management increased again in October based on TDn2K's People Report™ numbers. This increase falls on top of already historically high turnover rates.
Besides keeping up with these vacancies, restaurants also need to recruit for new restaurant openings. People Report data shows chain restaurant jobs grew by 1.8 percent during October, up from 1.7 percent recorded for September.
In this increasingly tight labor market in which the war for talent is a roadblock for successful restaurant operations, companies need to answer the question: what will attract employees to work for us and become engaged contributors? The answer, according to the data, can usually be found in compensation, career development, work/life balance and culture.
TDn2K™ (Transforming Data into Knowledge) is the parent company of People Report™, Black Box Intelligence™ and White Box Social Intelligence™. People Report provides service-sector human capital and workforce analytics for its members monthly. Black Box Intelligence provides weekly financial and market level data for the restaurant industry. White Box Social Intelligence delivers consumer insights and reveals online brand health. TDn2K membership represents 43,000 restaurant units, 2.5 million employees and nearly $71 billion in sales. They are also the producers of leading restaurant industry events including the Global Best Practices Conference held annually each January in Dallas, Texas.