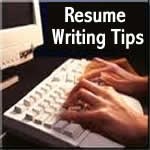 All that is needed for most job seekers is some background in what turns a resume into a marketing document.
(PRWEB) March 11, 2013
Chief Executive Officer and Career Coach Peggy McKee will be using actual samples of current job seeker resumes to demonstrate outstanding examples of how to write a successful resume during a live resume writing webinar on March 12, 2013 that will get hiring managers attention. The Resume Webinar will be held online from 1-2:30 p.m., Eastern Standard Time, and there is no cost to attend. Those interested in attending can register any time before the Webinar begins.
"Most job seekers write their resume as a job history, but don't know how to use it to market themselves as a product in the job search," McKee said. "They miss out on critical ideas to present their history in a way that gets attention and interest from employers."
Using a "show and tell" method, McKee will address key areas that hold back many job seekers. Some of the topics to be discussed are appearance, structure, formatting, objective statements, and a well-written employment history. "You can send your resume to all the resume writers you want and can make it look pretty, but if it doesn't get interviews, it doesn't matter," McKee said. "The best person to write your resume is you. You're the one who knows you best—your skills, your accomplishments—and you know your career field better than a resume writer. All that is needed for most job seekers is some background in what turns a resume into a marketing document."
To register for the webinar or to view Career Confidential's other upcoming webinars, you can view a schedule of upcoming events here: http://careerconfidential.com/training-webinars/
Career Confidential is committed to getting the unemployed back to work in 2013. After assisting over 10,000 people get a job, Career Confidential has set a goal to get 10,000 more people their dream jobs in 2013. Career Confidential exploded in 2012 with a 94% growth rate over 2011 in a down economy.
Based in Texas, Career Confidential specializes in the techniques and tools needed for a job search to be successful. This product is a customized and proven system that gives job seekers the power they need to nail the job they want.
With the guidance of CEO Peggy McKee and CTO Carl Chapman, two nationally recognized experts in the field of job search training, Career Confidential was founded in 2009 so that the original product, The 30/60/90 Day Business Plan, could be distributed more widely among job seekers across the world. From that one product, they now offer over 30 products that teach techniques and tricks to help every job seeker to land that perfect job.