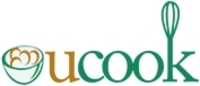 The Bronx, New York City (Vocus) June 20, 2009
Ann Cross Mersereau Middle School, Middle School 206, is pleased to announce that it will be hosting their Third Annual Health and Multicultural Community Fair on Saturday June 20, 2009. This event will provide the community with access to vital resources for health and cultural development. This event will also celebrate the multicultural roots of the school and community while showcasing the achievements of Ann Cross students and staff.
"Our school and community are significantly immigrant and Hispanic and through this fair we are hoping that new horizons would be opened up for our students and members of this very disadvantaged community in order to foster an enhanced quality of life. Simultaneously, we expect that the fair would serve to foster self-esteem and develop a greater appreciation of what it means to live in a multicultural community," said a spokes person for the planning committee.
The event will feature over 30 exhibitions, live music, entertainment, games, tons of giveaways, cultural exhibitions, displays honoring student achievements and activities as well as a food court that will serve our favorite summer time treats.
The vendor exhibitions featured at the fair will showcase services vital to community development. The exhibitions will cover a wide array of topics including: Healthcare, immigration, teenage pregnancy, wellness issues, legal issues, housing issues, government services, substance abuse issues, life issues, various disability issues and recreational issues.
In order to support the development of communities facing health and wellness issues, the Grocery Shopping Network has provided the Ann Cross Mersereau Middle School with booklets of selected recipes from their recipe portal UCook.com. The recipes provided by GSN offer healthy alternatives to today's favorite summertime dishes, and help the youth learn about new ways to eat their favorite foods while increasing their nutritional value.
This year MS 206 is inaugurating a special annual award that will be presented to an enterprising partner or strong supporter of the school. This award is open to any entity or individual whose efforts separate them from our other generous supporters.
Individuals seeking further information or organizations and entities that would like to participate in the fair please call the school at 718-584-1570 and ask for Mr. Daniel Mozoub, Ms. Tracy Moret or Mr. Annan Boodram.
About GSN: Based in Minneapolis, Minnesota, The Grocery Shopping Network (GSN) provides technological solutions focused on serving grocery retailers with innovative programs. GSN'S proprietary software offers services that include website development, online promotions, online shopping systems, and other relevant virtual content. With over 100 years of collective leadership experience in the retail grocery industry, GSN has the expertise and resources necessary to provide quality technological solutions retail grocery businesses demand. GSN also owns and operates http://www.ucook.com.
###