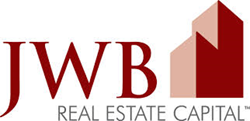 Investors with retirement funds to distribute in real estate are one of our largest client bases and we've developed new strategies to help build more income in 2015
Los Angeles, CA (PRWEB) December 17, 2014
Adults who are now beginning to make plans for retirement will have access to a new program in 2015 through the JWB Real Estate Capital company. A modified retirement investing program has now been put into place to introduce ways to boost retiree income through real estate holdings next year.
Owners of an IRA, 401(k) or other qualified account could use these funds tax-free to purchase an investment property that is located in the JWB inventory. A new staff of professionals is now offering assistance to retirement planning adults through online and offline customer service.
"Investors with retirement funds to distribute in real estate are one of our largest client bases and we've developed new strategies to help build more income in 2015," said one JWB rep.
The IRA real estate investment information that is currently supplied at no cost through the JWB company is one phase of new investing strategies now place for company clients. Construction of brand new homes was started in 2014 to launch an even greater opportunity to maximize the profits from rented homes.
"We give investing clients more than one opportunity to build a 6 to 12 percent annual return with our investment properties and we're constantly adding new homes for rent," said the rep.
The JWBRealEstateCapital.com website has been enhanced this month with easier access to the company created investing guides for interested men and women in the U.S. A direct download is now provided for visitors of the website who are interested in ways to earn more retirement income through the housing market next year.
About JWB Real Estate Capital
The JWB Real Estate Capital company provides investors with easy opportunities to own real estate in top markets in the United States. The company has a full inventory of more than 300 houses that are rented in high income earning areas. The JWB Real Estate Capital company provides education and training to clients to help maximize the passive income that can be earned from each property in the company network each year.