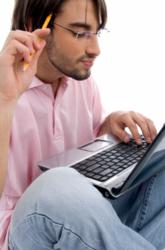 This new tool provides access to millions of e-mail addresses that can be searched.
Seattle, WA (PRWEB) March 14, 2013
E-mail remains one of the most used forms of communication. While e-mails sent from known addresses are delivered daily, there are millions of e-mails delivered from addresses that are unknown and cannot be verified. The EverifyDatabase.com company is now providing its reverse e-mail search lookup tool online. This new tool provides access to millions of e-mail addresses that can be searched and linked with the first and last name of U.S. citizens.
Aside from the security features this new tool provides, this database can be used by adults to find a person living in a different area or who has lost touch. Information now retrievable from this new tool can link an e-mail address a variety of additional data online.
Cyber crimes can and do happen online each day. Some of the scamming techniques used come from e-mail correspondence. Phishing scams, chain letters and other non-credible e-mails can be sent from unknown e-mail addresses. The new database lookup tool online is designed to help more adults locate the owner of an e-mail address easily.
The Everify Database company provides multiple access types to this new database tool and subsequent search options online. Aside from the new e-mail lookup, this company provides multiple ways that adults can retrieve usable data linked to a third party.
Some of the new information available can include background checks, property records, marriage records, phone records and criminal records history. These data types can be accessed in the secure area of the database.
About Everify Database
The Everify Database company offers one of the largest databases searchable online for public records. These records are obtained from valid sources and comply with all privacy laws in the United States. Adults accessing this company system are presented with multiple data types to use for validation and research purposes. The Everify Database company offers multiple ways to access this information and makes it affordable for anyone to use for private research purposes. The records that are retrieved can be printed or stored securely online for later viewing.