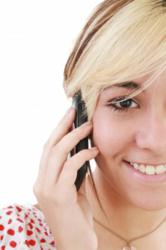 One of the new incentives that are offered with the launch of this service is an annual plan.
Seattle, Washington (PRWEB) January 20, 2013
Prank calls, unknown calls and phone scams still exist in the United States. The cell to cell communication that is now possible has brought the need for a better way to verify phone callers. A new reverse phone lookup tool is immediately available for adults to use. This new Reverse Phone Ferret system links a half a billion phone records to an easy to use online interface that can search any phone number.
Cell phone records can be difficult to obtain due to the growing amount of no contract phone numbers now available. A person can purchase a no contract phone from almost any retailer in the U.S. and immediately activate the number. The use of these phones has complicated the caller identification industry and data can be more difficult for third parties to verify.
The new lookup tool launched online has improved the caller identification services by including background check data. These search reports can be obtained by simply entering a phone number in the new database. If a person has data available, a variety of reports can be selected and viewed entirely online. This is one way that is now provided as a safety measure for phone users to locate hard to find phone number ownership data.
One of the new incentives that are offered with the launch of this service is an annual plan. A modest one-time charge is now offered for use of this search service for an entire year. This now provides 365 days for someone to search unlimited landline, cell or unpublished numbers. This service offers advantages over the single search method also available.
About Reverse Phone Ferret
The Reverse Phone Ferret company provides immediate telecom access to over a half a billion phone records online. These records can include hard to locate information that is generally not included in standard caller identification reports. Adults that use this system are encouraged to search more than one number to ensure that all data that is available can be viewed entirely online. The Reverse Phone Ferret company updates the data in its database routinely to provide a trusted source for phone number verification services online.