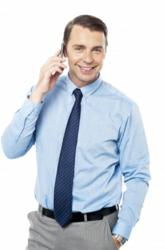 The attachment of this information is expected to help more adults more information apart from the standard first or last name.
Beaumont, TX (PRWEB) March 05, 2013
Reverse phone lookup is now one method used by landline and cell phone users to locate phone caller information. The Phone Detective is a leading provider of reverse phone search tools online. This company is now providing address information with each report displayed online or printed for later use. The attachment of this information is expected to help provide adults more information, apart from the standard first or last name.
More than 300 million contract cell phone users now exist in the United States. This number does not include prepaid cell users who do not supply contact details when phones are purchased. Caller identification systems can often leave out information from specific phone numbers.
The database lookups that are now online include information that is taken from more than one resource center. These efforts have helped to ensure more accuracy in the data that is obtained and presented to searchers.
The reports that are now printable online using the Phone Detective network are able to include multiple data types. Users of the company database now have the option of reviewing different data types attached to a single report. Many of the numbers included in the company database have additional data types attached. These upgraded ways of delivering detailed data are exclusive to this company online.
Two new search plans are now available for adults to use. A preliminary search is always offered free of charge to provide a match in the company system. A one-time or annual search plan is now available for online use. Each of these plans provides the secure access that researchers can use to find U.S.-based landline or cell phone numbers. All data generated through this company database is guaranteed for accuracy during the retrieval period.
About Phone Detective
The Phone Detective company supplies one of the largest databases currently accessible online for reverse phone lookups. This company provides adults immediate access to the search tools to locate United States telephone records. Two pricing plans are now offered for access to the company database to help provide the price points that adults can use when researching. The Phone Detective company guarantees all of the data that is retrieved from the company system. This company is one of the few now providing downloadable reports in a secure area for searchers to use to retrieve phone records data.