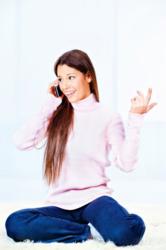 Multiple types of data can now be retrieved from the company search system.
Albany, New York (PRWEB) March 10, 2013
Phone records have been used for decades to establish first or last name data with a phone number. While these records can be limited, there are still millions of phone numbers that are blocked from public display. The Reverse Mobile company is now supplying unlimited access to its reverse phone search database. This database access is given to adults who search the company system for more than first or last name phone record data. Multiple types of data can now be retrieved from the company search system.
Landline phone usage remains a popular form of communication in business and private homes. Many phone numbers are considered public information and offered in various forms for the public to research. Some numbers have been blocked with privacy notifications to telecommunications providers.
The privatization of public phone number data is a growing trend in some parts of the country. The data supplied by accessing the new unlimited company database is one solution that could provide hard to locate phone records for adults.
Phone numbers that are unlisted can be hard to track through caller identification networks. Many telecommunication providers give access to caller ID as part of a standard monthly phone service. One drawback to adults using these services is the accuracy of information. Numbers can be blocked, unlisted or prevented from display across these networks.
The Reverse Mobile database now includes millions of unlisted telephone numbers for landlines and cell phones. This data can be explored to help locate unlisted phone records in all 50 states.
The unlimited access now announced by this company is in combination to the standard phone records search. Adults considering using the system can use the one-time only search and match tool. This offers one telephone number for each search. The unlimited usage plan now available offers unlimited daily use for cell and landline numbers. This affordable search method now provides easy ways for adults verifying or locating data to retrieve this data faster. Search results can be saved inside the secure account area or printed for offline usage.
About Reverse Mobile
The Reverse Mobile company offers immediate access to its phone records database for adults based in the United States. This company now offers more than 500 million phone records that are easily accessible from any Internet connected computer or device. This company provides alternatives to caller identification networks in standard telephone directories that can be limited with data. The Reverse Mobile company offers multiple search plans to adults who use the company system to locate and verify phone records data to provide an accurate way retrieve hard to locate information.