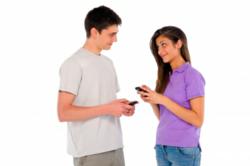 This company now holds millions of phone records inside its easy to search database
Atlanta, Georgia (PRWEB) March 13, 2013
The average phone lookup system requires a monthly access fee to search, sort and print data retrieved. One company leading the reverse phone search industry is now providing a one-time annual fee search plan online. The Phone Detective company has updated its phone lookup services to include a single annual fee for all phone number searches made online. This company now holds millions of phone records inside its easy to search database and is now making these available to the public with the annual plans.
Phone records have provided basic data to researchers for decades. A growing trend in the telecommunications industry is privacy opt-outs of phone records information. The owner of the phone number can request that companies do not publish the first or last name data attached to a phone record.
These privacy requests are preventing some numbers from being displayed across caller identification company databases. The new annual plans now announced online provide millions of phone records that are obtained through secondary sources aside from telecommunications directories.
The Phone Detective company database is frequently updated with new phone records information. Because the records are obtained from multiple sources, additions and deletions are made frequently to the information. These efforts are now helping to grow the company database into one of the largest currently searchable online.
The landline, cell and unpublished numbers that are available in the database can be accessed using one of the multiple plans now available to adults searching on the Internet.
Aside from the new and updated plans, this company provides a guarantee of all phone records data that is retrieved through a normal search. A search that results in no match is eligible for an additional search for no cost. Data that is retrieved that appears to be incorrect or incomplete can be refunded by the company.
This guarantee applies to the one-time and annual search plans are now made available online. The secure database access now offered to adults provides one of the easiest ways to locate phone record information without hiring a third party.
About Phone Detective
The Phone Detective company provides database access to its millions of phone records to adults online. These records provide an instant link to the various data types now attached to the phone record of U.S. based numbers. The data that is retrieved from this database system complies with privacy laws in all 50 states. Adults using the secure database now have an easier way to validate and research data online. The Phone Detective provides a guarantee for all of it searched data to ensure that every person using the database system finds the information expected.