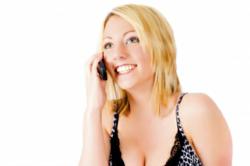 This new search is designed to display ownership information for these hard to locate addresses.
Miami, Florida (PRWEB) March 28, 2013
VOIP phone numbers are becoming more popular as an alternative to traditional landline telephone systems. These numbers rely on an Internet protocol address and can be ported to nearly any number in the USA. The reversemobile.com website has now added reverse phone search for IP addresses used with these phone numbers. This new search is designed to display ownership information for these hard to locate addresses.
Additional telephone networks now exist through some telecommunications providers as alternatives to wire telephone services. These systems rely on a broadband Internet connection and can be used with a landline telephone capable of receiving an IP address.
The systems are now marketed by large companies and the VOIP industry. Due to the overwhelming increase for generated numbers, the new reverse phone search look up is now provided for these systems.
An unlimited search feature was recently added by this company online. This new unlimited service provides daily access to lookup numbers, phone records, background check records and other types of data on an unrestricted basis. This new service complements the one-time use service that helped this company to grow as an online provider. A single one-time fee or annual search payment can now be made securely online to access the company database.
Secure database access for searching records and validating telephone numbers provides a 60-day storage capacity online. All the results that are generated from the system are provided for 60 days. A downloadable report is also available for offline use when validating or verifying a phone number for additional information. These reports are best used by consumers for private purposes when researching the phone authorship information or collected data from a U.S. individual.
About Reverse Mobile
The Reverse Mobile company is a leading consumer database company providing phone records and access to additional records online. This company frequently locates data from multiple sources and uses this data to supply reports and information to the public. The reverse phone lookup, background check, property records, marriage records, property records, death and birth records can now be searched securely online through this company. The Reverse Mobile company provides guarantees for all of it searches on the Internet to provide accurate data for adults using these services.