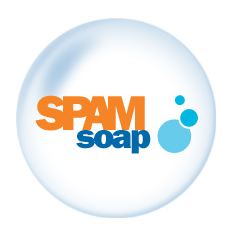 With award winning technology, and one-of-a-kind personalized customer service, Spam Soap offers a range of highly sophisticated, and integrated hosted messaging services for all your email needs.
Houston, Texas (PRWEB) November 06, 2012
ITX Design has partnered with SpamSoap to provide the best spam filtering solution on the web. SpamSoap is guaranteed to reduce spam by 99.7%. Its features include policy based spam, virus, content and attachment filtering, disaster recovery mail spooling for 5 days, spam quarantine report emails and easy administration.
ITX Design is a Christian operated /owned business that specializes in web hosting and support. It has over 10 years of experience and is one of the first web hosting companies online. ITX Design offers the best web hosting services and support. The web hosting plans support WordPress and it includes a one click WordPress installer. http://www.ITXDesign.com offers 99.999% uptime, superfast and reliable tier 1 connections, 24/7 technical support, free website builder and 30 days money back guarantee. The award winning support team of ITX Design is available to support customer 24/7 via telephone, email, and its help desk. The technicians monitor the servers 24/7/365 for uptime and also monitor system's health. Monitoring system's health helps to identify increases in load or problematic areas before they create downtime.
Over the years ITX Design has seen explosive growth with its full line of web hosting solutions. Additionally, it has successfully completed a large number of web hosting company acquisitions. The reviews on ITX Design suggest that over the last 10 years it has developed a proven technique/ strategy for migrations that allows to seamlessly integrate/migrate other hosting companies in its system. Many online review companies have conducted extensive reviews on ITX Design and have termed the organization as one of the best and the most trusted service providers of this industry.
ITX Design is a web hosting and domain registration provider. It provides dedicated servers, shared web hosting and domain registration for small businesses including server hosting, WordPress Hosting, Reseller Hosting and more. ITX Design has established a strategic position within the web hosting market in order to provide their clients with the ultimate hosting solution. It specializes in expandable hosting that is capable of meeting the hosting requirements of small websites as well as large scale corporate networks with server clusters. To learn more visit http://itxdesign.com/