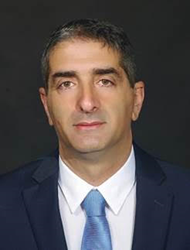 "We not only want to influence patient care and the future of medicine in Israel, but also on a global scale."
RAMAT GAN, Israel (PRWEB) October 04, 2018
TheMarker has released its much anticipated annual "100 Most Influential" list for citizens of Israel and has selected Professor Yitshak Kreiss as the 5th single most influential person in the nation.
Prof. Kreiss was recognized for his strong leadership skills and pioneering work as Director General for Sheba Medical Center – an epicenter for cutting-edge medical care and research in Israel and around the world. In less than two years, since Prof. Kreiss assumed the role of Director General, Sheba Medical Center has expanded its research programs and introduced groundbreaking innovations that are improving healthcare and saving lives globally.
TheMarker noted the exciting "City of Health" project, which is transforming Sheba's campus with new state-of-the-art facilities, and the potential impact it will have on the field of medicine, not just in Israel, but worldwide. Sheba Medical Center has also gained international recognition for being an oasis of peace in the region and for its humanitarian efforts around the globe.
"We not only want to influence patient care and the future of medicine in Israel, but also on a global scale," stated Prof. Kreiss.
About Sheba Medical Center, Tel HaShomer
Born together with Israel in 1948, Sheba Medical Center, Tel HaShomer is the largest and most comprehensive medical center in the Middle East. Sheba is the only medical center in Israel that combines an acute care hospital and a rehabilitation hospital on one campus, and it is at the forefront of medical treatments, patient care, research and education. As a university teaching hospital affiliated with the Sackler School of Medicine at Tel-Aviv University, it welcomes people from all over the world indiscriminately. To learn more, visit: eng.sheba.co.il