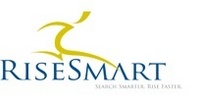 Outplacement today is a $3 billion industry – but it is one that is frustrating to both transitioned employees and their employers
SUNNYVALE, Calif. (PRWEB) December 18, 2008
Since their emergence in the 1960s, outplacement consulting firms have collected large sums from corporations to provide their transitioned employees with career counseling, the temporary use of office space and supplies, and other support services. However, these firms often come up woefully short in addressing employees' most pressing need: finding a new job.
"Outplacement today is a $3 billion industry – but it is one that is frustrating to both transitioned employees and their employers," said Sanjay Sathe, CEO and founder of RiseSmart, a next-generation HR service provider that announced $3 million in Series A funding from Norwest Venture Partners last week.
"Employees are frustrated because they have little use for what traditional outplacement services give them. For example, these services provide transitioned workers with the use of Grade A office space. That's expensive for the employer, but the employees could care less. They don't want to be looking out the windows of glass offices; they'd rather be at Starbucks networking online on their laptops," Sathe explained.
"Employers, meanwhile, are frustrated because they are tired of paying top dollar to outplacement firms for results that are rarely adequately measured and quantified. They're also frustrated with having to buy everything (including the use of Grade A office space) in one packaged price, which includes enormous overhead," Sathe said.
Sathe believes his company offers a smarter solution – RiseSmart Transition Concierge, which provides high-touch, results-oriented outplacement services at a fraction of the cost of traditional firms. RiseSmart's Web-enabled "Outplacement 2.0" approach is a disruptive innovation in a marketplace that has been paying too much for outplacement services for too long, Sathe said.
RiseSmart Transition Concierge: Outplacement 2.0
RiseSmart Transition Concierge provides transitioned employees the services they need most during this challenging time: help with marketing themselves through a rewrite of their resumes and cover letters; guidance from a transition specialist, including assistance in using online social networks; and – most importantly – actionable job leads from across the Web based on their specific criteria, for a period of up to six months.
To identify these job leads, a dedicated RiseSmart HR professional is assigned to each transitioned employee. Utilizing state-of-the-art search technology, the HR professional searches more than one million job listings across the Web, returning only the listings that best match the employee's specific criteria. RiseSmart then listens to employee feedback to continually enhance the results it delivers to each transitioned worker.
In addition to its standard service package, RiseSmart offers an executive package that incorporates resume distribution services, weekly phone counseling sessions, and other high-touch services.
With both service packages, corporate clients receive a custom, company-branded portal where they can access detailed reports showing RiseSmart's results for their transitioned workers. For more information about RiseSmart Transition Concierge, visit http://www.risesmart.com/transitionconcierge or e-mail transition@risesmart.com.
About RiseSmart
RiseSmart offers job search and outplacement services for jobseekers and corporations via the Web. For corporations experiencing job reductions, RiseSmart Transition Concierge offers high-tech, high-touch transition management services for employees at all levels, utilizing a results-oriented "Outplacement 2.0" model. For $100K+ jobseekers, RiseSmart Job Concierge is a human-powered job search service that prescreens online search results for time-starved managers and executives. For more information, visit the company's Web site at http://www.RiseSmart.com.