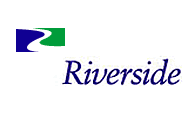 Riverside specializes in acquiring middle market companies and providing them with resources that enable them to thrive.
(PRWEB) December 11, 2012
The Riverside Company has partnered with Hicks Equity Partners and Weinberg Capital Group to acquire Overton Chicago Gear Corporation (Overton), a manufacturer and distributor of large, custom, mission-critical gearing products. Overton is the first acquisition for H-D Advanced Manufacturing Company, a holding company established to specialize in a wide variety of heavy-duty, precision-engineered parts.
With a history dating to 1888, Overton's proven leadership team has built a solid reputation for quality by meeting the demands of challenging industries that include oil and gas, minerals and mining, rail, renewable energy, power generation, and infrastructure. These customers require high precision parts that are durable and reliable enough to withstand harsh operating environments. Overton designs and manufactures custom helical, spur, herringbone, bevels, double enveloping worm, and other open or loose gears as well as gear boxes. The company employs more than 200 people at three manufacturing facilities in the Chicago area.
"Riverside specializes in acquiring middle market companies and providing them with resources that enable them to thrive," said Riverside Partner Tim Gosline. "H-D's acquisition strategy fits squarely with that of Riverside, and we look forward to working with H-D and Overton's management to make this investment a success."
Overton CEO Louis Ertel is excited about the new partnership.
"This transaction is an excellent outcome for our employee stock owners, and I would like to personally thank them for their hard work and dedication to make this transaction possible," said Ertel. "As part of H-D Advanced Manufacturing, Overton will be better positioned to build on the strong growth and success it has achieved over the last ten years through added financial strength and management expertise."
Based in Pittsburgh, H-D Advanced Manufacturing will be led by a pair of seasoned manufacturing executives. CEO Chris DiSantis, brings 20 years of industrial management experience, most recently as CEO and President of Latrobe Specialty Metals (Latrobe). DiSantis also served as President and COO of Hawk Corp. CFO Dale Mikus, has more than 30 years of financial management experience, including serving as CFO for Latrobe, more than a decade with PWC, and held senior leadership positions with several large corporations.
"H-D Advanced Manufacturing is going to build a first class manufacturing company that serves as a strategic supplier to the world's leading industrial companies, both big and small," said DiSantis. "I can't think of a better company than Overton Chicago Gear to serve as H-D's first acquisition. I look forward to selectively adding other manufacturers of high-quality industrial components to the H-D team and to executing our business strategy."
"We're excited about the potential of H-D Advanced Manufacturing," said Riverside Vice President Rob Langley. "Overton Chicago Gear is the perfect company to start the process of building the world's best precision machining business. We're looking forward to building the platform and driving growth."
The Riverside Company and Hicks teams are actively seeking add-on opportunities for H-D Advanced Manufacturing in the gearing industry and within other heavy duty, precision-engineered component sectors. The Overton Chicago transaction is Riverside's 28th acquisition of 2012.
Working with Gosline and Langley on the transaction for Riverside were Senior Associate Spencer Moore, Associate Conner Harris and Associate Kevin Kumar. Associate Director Cheryl Strom originated the opportunity for Riverside. Partner Anne Hayes worked on financing the transaction for the firm.
PNC Business Credit and Babson Capital provided the financing, and KPMG, Jones Day and Akin Gump Strauss Hauer & Feld advised Riverside and Hicks on the investment.
The Riverside Company
The Riverside Company is a global private equity firm focused on acquiring growing businesses valued at up to $200 million (€200 million in Europe). Since its founding in 1988, Riverside has invested in more than 300 transactions. The firm's international portfolio includes more than 70 companies. (http://www.riversidecompany.com or http://www.riversideeurope.com)
# # #