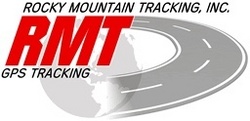 We are very excited about the release of the RMT WatchDog on NavIQ, which is raising the bar for web-based vehicle and asset tracking systems across the world
FORT COLLINS, Colo. & COVINGTON, La. (PRWEB) October 30, 2008
"We are very excited about the release of the RMT WatchDog on NavIQ, which is raising the bar for web-based vehicle and asset tracking systems across the world," says Brad Borst, President of Rocky Mountain Tracking. "With the RMT WatchDog, a satellite tracking system, our users can track from any computer with an Internet connection. Supported in over 56 countries in Europe, the Middle East, North and South America, NavIQ is now a truly global tracking solution."
The RMT WatchDog combines GPS and RF technologies with the capabilities of the Globalstar Simplex satellite, providing seamless coverage that is unavailable with GSM and CDMA devices. An innovatively designed battery – which lasts seven years – delivers a long-service, "place-and-play" solution.
"We see Rocky Mountain Tracking as an ideal partner for Axonn," says Chad Holsinger, Vice President of Sales & Marketing for Axonn. "We have a real synergy with their services and our asset management hardware; together we create a best of class asset management system."
By placing the RMT WatchDog on any trailer, container, tool or other equipment, owners can track their assets across the world in real time from the comfort of their own office. It is a purely one-way form of communication, replacing more costly and power-hungry two-way devices where needed. It excludes the need for installation with a wiring harness, antenna, or external power, making installation easy and efficient.
The addition of the RMT WatchDog satellite GPS tracking device makes NavIQ even more powerful, providing its users with a range of full-color, interactive maps and dynamic reports and graphs, to better understand the movement of an asset. The NavIQ web client monitors and records live updates and alerts from the field, and RMT WatchDog's vast geographic satellite reach comes as a strong advantage.
This comes as a boon for equipment and trailer owners, who face serious risk of loss when equipment and trailers are in use at a job site. In 2005, a survey showed that around 72 per cent of equipment owners faced some sort of theft – a startlingly high statistic. Just as dishearteningly, less than 15 per cent of stolen equipment is ever recovered, and theft has increased by 20 per cent since 1996. Recently, another survey pegged the cost of heavy equipment losses at $1 billion every year.
"All these assets can be protected and tracked down with the RMT WatchDog for as little as $0.25 per day," says Borst. "It's a classic case of making sure you don't step over a dollar to save a dime." For more information, visit http://www.RMTracking.com.
About Rocky Mountain Tracking, Inc.
Rocky Mountain Tracking was founded in 2003, and our headquarters are based in Fort Collins, Colorado. RMT is the leading GPS tracking device provider in the United States.
NavIQ, RMT's state-of-the-art tracking solution, has become increasingly popular for fleet tracking, vehicle recovery and the tracking of trailers, containers, equipment and people nationwide. NavIQ is a robust, yet economical tracking software. This software is the foundation for our first-rate GPS (Global Positioning System) vehicle tracking selection. RMT's GPS hardware has met strict testing and certification standards. RMT's mission is to provide a high quality and affordable tracking solution for every application using the latest technology.
About Axonn, LLC
Headquartered in Covington, Louisiana, Axonn LLC has been committed to the research, development and commercialization of satellite and radio frequency-based hardware for the tracking, monitoring and management of fixed and mobile remote assets since 1985.
As the exclusive provider of hardware for the Globalstar Simplex Data Network, there are currently over 150,000 Axonn products in operation worldwide by industrial, commercial and government customers. Our focus is to provide cost-efficient, low power, ultra-reliable, secure monitoring devices that help solve a variety of problems in a variety of markets.
Axonn's commitment has enabled the cost-effective replacement of wire and cable in industrial, commercial and residential applications worldwide and has brought connectivity to previously inaccessible data such as mobile asset tracking.