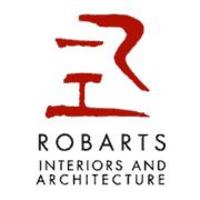 The Bamboo School is hardly what one would expect in this remote and impoverished outpost of rural China
Los Angeles, CA (Vocus) October 25, 2007
Robarts Interiors & Architecture, a Beijing-based design firm known for creating high-quality corporate interiors, is using their edgy and eco-friendly designs on two important school projects in China.
The first is the Robarts-designed Family Learning House, Jian Wai SOHO, which opened in the heart of Beijing's Central Business District on October 20.
The Family Learning House is a virtues based bilingual Montessori kindergarten for children 2 to 6 years old. Each classroom is designed with the child in mind. Doors are only five feet high, reminding adults that they are entering a child's world.
Karyn Robarts says, "Our dream is to provide a strong foundation for children who will grow up to know what it is to be a noble human being capable of building a new civilization, rather than just another person arming themselves with tools to fight their way to the top of another competitive society."
Robarts will also be involved in the daily management of the school. The principals of Robarts Interiors & Architecture, Adam and Karyn Robarts, have enrolled their youngest child in one of the classes.
The second project is the Robarts-designed Bamboo School in Yunnan, on China's border with Myanmar, due for completion in December 2007.
"The Bamboo School is hardly what one would expect in this remote and impoverished outpost of rural China," says Adam Robarts. "Despite the fact that bamboo is not yet recognized as an approved construction material in China, other than for decoration, we have used this indigenous material to create a school where bamboo is used for bridges and in filigree bamboo screens, both interior and exterior, to create an uplifting, almost ethereal educational environment."
Robarts Interiors & Architecture has been working in China for over 11 years with a staff of 50 credentialed interior designers, architects, project managers, engineers and materials experts from more than 6 countries. The young firm has been winning design commissions, often against some of the world's largest and best known players, including Gensler and HoK. Robarts Interiors & Architecture projects designed this year include the HSBC's China headquarters (400,000 sq ft), the new Nike building(60,000 sq ft), and McKinsey (60,000 sq ft) all in Shanghai, as well as Siemens (560,000 sq. ft) in Beijing.
IMAGES ARE AVAILABLE UPON REQUEST
Robarts Interors & Architecture
CONTACT:
Ballantines PR
Jennifer Marshall
jennifermarshall@ballantinespr.com
cell: 505-231-1776
office: 505 216 0889
Ballantines PR
###