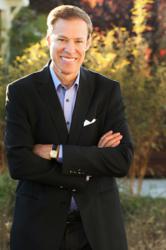 "Being awarded Entrepreneur of the Year was a catalyst for me. Hard work and perseverance is what I knew would be necessary for long tem success. Add to that a great family and group of close friends and success is a sure thing" - Bob Matthews
Palm Beach, Florida (PRWEB) November 07, 2012
Robert Matthews of Palm Beach, Florida gained the title of Entrepreneur of the Year for his leadership of Fabricated Metal Products, Inc., (FMP) of Connecticut. Although FMP occupied an honored niche in the field of eyelet technology for eight decades, the company was "born again" when it was acquired by Matthews. He transformed it into a "can-do" company.
FMP is a world leader in the design, manufacture and assembly of metal components used in a wide variety of industrial, military and consumer goods. It produces millions of close tolerance pieces of machinery for automotive manufacturers such as General Motors, and is famous for its production of elegant Cross pen and pencil casings.
At 21, Bob Matthews scraped together $2,000 and bought a dilapidated four-family house in Belchertown, Massachusetts. He and his brother then rehabbed and later sold at a substantial profit. Over the last 24 years, the projects have grown much larger but they all bear a family resemblance to that first ambitious venture. Each one begins with a close examination of an undervalued entity - whether an inner-city property, a landmark office building, or a floundering company. Typically, Matthews fashions a very advantageous deal and then sets about improving the operation, both physically and financially.
Now residing in Palm Beach with their two daughters, Bob and Mia Matthews are following in the footsteps of all Palm Beach philanthropists. They do more than merely share their name and money with organizations that are important to them; they open their home to such groups as the American Cancer Society, as well as hosting hundreds of people for charity benefits at his Palm Beach Florida estate.